My dog Yanky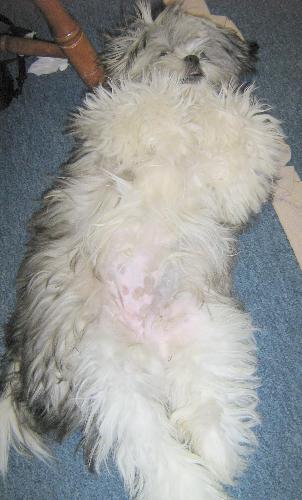 Canada
June 20, 2007 2:21am CST
Shh. I have come to talk about my dog Yanky again. I say Shh, because I need to talk quietly. My 3 year old Husky Misty will get jealous. She does all sort of things to attract attention when I am with Yanky. Tonight she even found a tennis ball for me to throw, something that she rarely does on her own. Misty does like Yanky though and they do play together. Yanky spends most of his days with me, he is only 5 months old and he likes lot of cuddling and attention. He gets lonely quickly and he loves to play . Tonight, I turned around and he rolled on his back for a tummy tickle. He looked so sweet. I have a picture if it for you .
2 responses

• United States
5 Nov 07
That is so cute. I am being as quiet as I can. I dont want Misty to get jealous either. Are they gettting along good now that they have been together for a while?

• Canada
2 Jul 07
Soon they will be best buds, ya thinK? LOL how fun to have two dogs. Did I just say that? I think two dogs are a lot of work; don't you? Do you take your big dog walking regular? I dont' take ours but my husband does. Our big dog and small dog are cuddling together sometimes. They chase each other around the yard and sometimes I am afraid the big one is going to squish the little one. What kind of food do you feed your dogs? Do you feed them can dog food or dry dog food? some people now are cooking for their dogs instead of buying the store bought packaged foods? What do you think about that?