Revenge!

Philippines
3 responses

• Australia
21 Jun 07
I would try and stay cool and calm and stay nice so my friends could see I was the good guy of the situation and then I would carry on my with my life in such a way that he could see just what he is missing, you probably derse a lot better and I would flaunt that better...good luck.

• Canada
14 Jul 07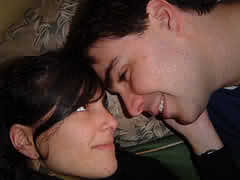 Revenge is resentment,and anger. Both are Very bad for your health. Love is all there Is! Love is good for your health. Never hurt anyone, and try to forgive the person who hurt you! This is very good for your health.Never carry resentment or anger. Get over it quickly, because resentment will cause disease, and shorten your life. Be healthy by Loving Life and People. When you love everyone, they will return your Love, and everyone will live happily ever after. What the world needs now is Love, Sweet Love!

• India
14 Jul 07
As i have always believe....trust is the biggest element required in the bonding of relations. If it lacks then the bond breaks up. If the case is like what you have mentioned...happens with me then i wont complain to the person i broke with. Because i believe that whatever we do with others, the same thing happens with us. Today that person played with my feelings but tomorrow some other person will play with its feelings. And about stealing my friends....well my friends have enough faith in me. They cant be kept away from me because of some other person said them to be. And if they do then those people are not required in my life because i wont consider my friends. If they dont trust in me and our friendship then there is no point in keeping the relationship alive. Better let them go. Basically i dont care about it. Life is given by god to all of us. Why to waste it in sad times and in taking up revenges from others. We get something in life and we lose something in life. Nothing is static all is dynamic. Thats why life is spontaneous.