Smokers - Do you smoke a cigarette till the butt???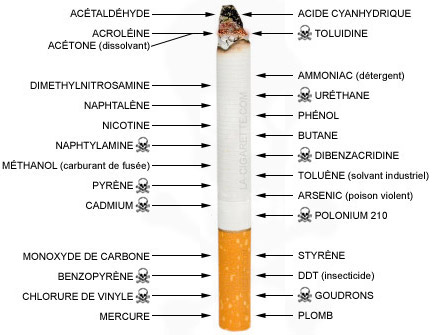 India
July 2, 2007 2:11am CST
Fortunately for me, I have been able to quit smoking now. But while I was a smoker, I used to smoke a cigarette till its butt. I notice that many smokers do not smoke till the butt and throw away the cigarette when they have finished it only half. Then I also know of some smokers who light a cigarette, have 5-6 puffs, and then extinguish and keep it for future use. What is your style? Do you smoke completely or throw away incomplete or keep incomplete one for having at a later time?
9 responses

• India
2 Jul 07
dear ranjeetkolarkar, you have left one point in smoking habit. About 10 years before I was working in an organisation where my boss used to take out cigrettee from the packet, keep it for sometime in his hand, inhale the raw cigrettee and again keep it back into cigrettee packet. I never saw him smoking other than this. But he was doing it for a long time. One day I asked him why did he do like that. He told that he was chain smoker and wanted to quit the habit but could not do. But today I do not smoke and inhale the taste through nose. Like this smokers are also there. Thanks. Have a nice day.

• India
2 Jul 07
hi navtech... i really missed out on one category of smokers. i think it is a good idea to use the method you have mentioned for giving up smoking. Thanks for the response.

• United States
3 Jul 07
Hi ranjeetkolarkar I know what you mean. My husband does that. And he has been a smoker for a long time. It worries me that he does that. I really wish he could stop smoking. But you have to want to quit to really stop smoking.


• Canada
2 Jul 07
I smoked for 16 years. I quit June first this year. Yeah! My man smokes about 3/4 of his cig and then butts out. I would smoke right to the butt. They are so expensive I am not wasting one red cent of it. HEHE I used to think that people who only smoke 5 or 6 puffs were so rich they could afford to throw away their smokes. But I am reall addicted and smoked over a pack a day. So I hoarded mine.

• United States
2 Jul 07
man smoking is a bad habbit I smoke so much that I soke the cig right down to the butt. and as high as cigs are getting I am thinking I should smke the butts to lol


• Philippines
2 Jul 07
i was able to stop smoking 3 x since i started smoking. but now, i can't. i sometimes finish one stick to the butt. or sometimes, just a few puffs and throw it. good for you you were able to quit. me i don't know if i can.


• United States
2 Jul 07
I no longer smoke, either. I quit many years ago. But, yes, I smoked the whole thing all the way to the butt. I enjoyed every puff that I smoked, but I knew it was bad for me so I quit. Even though I enjoyed smoking, I don't miss it a bit now.