A child was reported lost and found dead.

Philippines
July 6, 2007 7:07pm CST
On tv, They reported a child that was lost on the mall. The family ask for help on the national tv. A day after they found the child dead and was thrown away in the creek with stab wound on the chest. The family cried including the father, on tv (that is understandable, their baby is dead.) The father cried alo too. The father ask the mall administrator through the national tv to release the surveillance camera. I cry watching them. I couldn't help it. She was just a child. A beautiful child. the mall owner released the surveillance camera to the police. A day after, the father was arrested. And admitted that he killed his baby girl and mind you on the tv again. HE GOT SOME NERVE. ggggrrrrrrr!!! He should not only be in jail but six feet under. He got some nerve crying on national tv.
2 responses

• United States
12 Sep 07
Thats just horrible. He should have to suffer the same fate! They should take him and do the same to him, make him feel her pain and pay for such a horrible crime! Some people dont deserve to live and hes one of them!!

• United States
7 Jul 07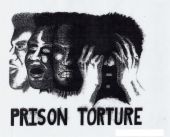 This happens so often that it really pis*** me off! He isn't the first father to cry on national tv after doing something like this to his child. Your so right, jail isn't good enough for this guy. I hope they lock him up and throw away the key. As it is men like this usually get what they deserve from other inmates.