Torres joins Liverpool!! Where does that leave Crouch?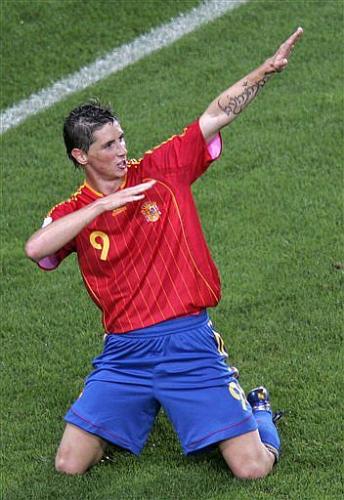 India
July 6, 2007 11:44pm CST
Fernando Torres finally decided to leave Athletico Madrid and it was not for Man U instead it was for Liverpool. I think the Benitez magic and Liverpool showing in UEFA champions league pinched him from Man U. But, the big question is where does this leave Crouch as both Torres and Crouch and towering forwards in similar mould. What is your opinion on this?
3 responses

• India
9 Jul 07
well it will be a tough time for crouch at liverpool now. now that torres is there he'll be th no.1 striker. and behind him there is kuyt. but crouch has his height to his advantage and can be used when the team plays the 4-4-1-1 formation. but i think crouch is leaving even if benetiz promised him games in the season. another striker who is going to have a frustrating season is bellamy and he'll be on the bench for most part of this season

•
9 Jul 07
Crouch will be an important part of the team. He still brings another dimension to the team and Rafa relies on his rotation policy. Crouch will still get games and still have an impact on our progress. Im sure of it.

• Pakistan
7 Jul 07
he is a good player, its a good news for Liverpool Fc fans, i maself a big fan of Arsenal, and im sad theis days cuc of henry, he left Arsenal and joined Barcelona, and i hate Barcelona.