My cat eat flies!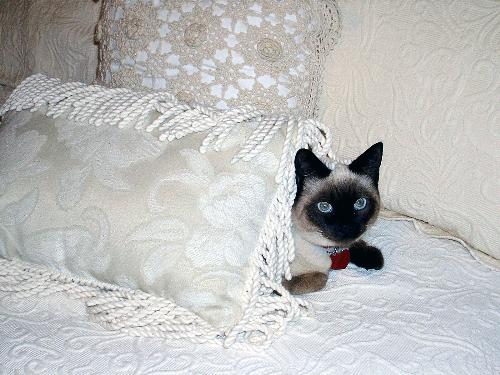 United States
4 responses

• United States
7 Jul 07
Our cats will eat any bug, large or small, that make it into our house. I think 99% of what they do is more for the thrill of the hunt though.


• United States
7 Jul 07
My cat likes to eat moths and spiders as well. My cat and her kittens don't actually EAT the mice but they DO catch them and play with them until they die. Then they love to bring them to the doorstep and drop them to get approval LOL

• Canada
7 Jul 07
I have three male cats that are ooutdoors. Not only do they eat flies but mice birds and bats. They usually leave what is left over by the door as a gift but sometimes even bring them in the house. And they are neutered! It is kinda gross to think about it when they give me kisses.... Yuck!