How do you manage and keep yourself strong and stable in the midst of problem...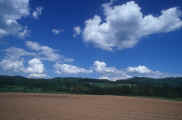 Philippines
July 13, 2007 2:38am CST
Hello there. Please share your views and ideas how to manage and keep yourself strong despite of problems you encounter that seems no solutions at all. For those people who are in this kind of situation.
2 responses

• Nigeria
14 Jul 07
I have been in this situation, and I am still in the situation (but a little minimized now) cos I was born in Africa (Nigeria) by poor parents, but that didn't stopped me from being determined. The best thing I do is pray to God cos if one His word says; seek God first and every other things will be added unto you. What helps me also is the books I read. I read about people who experience difficulties when they were facing problems and what they did to overcome it. One of the ways to keep yourself strong is reading books that has to do with people who faces similar problems. You should also listen to motivational talks on radio as well as watch it on tv. I hope you understand my points friend? Thanks and have a nice day.

• Philippines
16 Jul 07
Hello thefuture. That's one of the best idea you've got friend. "Pray to GOD". mE Also, I love to listen to those people who have gifts from GOD. Those people have wisdom from God. You know my heart full of joy whenever I listen to the word Of GOD and meditate on it especially His promises. Don't worry friend, you know why, because God said; "Blessed are the poor in spirit for theirs is the kingdom of heaven", "Blessed are they which do hunger and thirst after righteousness: for they shall be filled" Good day friend.