why is it that when you fight with your family members...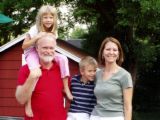 Philippines
4 responses

• Philippines
17 Jul 07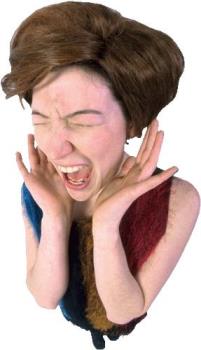 I think it has something to do with our defenses. We somehow defend those who are defenseless. Let's take the sample of family members, when we are angry at them, we can say everything we want to express our anger, but when someone else quarrels them, we defend them with all our might. The same with friends, we may backbite our friends, but when someone else quarrels them we're like the best of friends defending that friend. Another is like our countrymen. When we are asked to talk about our 'frustrations' about our country and countrymen, we have a lot to say. But when another country pushes our country and countrymen down, we are like heros ready to die for our country. So I guess that's it, we're trying to defend whom we feel defenseless or couldn't defend himself/herself/itself and those whom we feel we have an attachment towards. We can say we are emotional and helplessness touches our hearts and we want to keep oppressors down. =)

• Philippines
18 Jul 07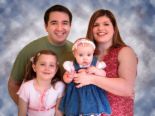 yes, i feel you.. and even though we may feel resentful towards our family, we still love them. and our love for them can easily overcome our frustrations when someone picks on them. i really don't like anyone picking on my family. same thing with my friends and my country.

• United States
17 Jul 07
Fighting in the family is just another way of keeping the lines of communications open. However, if you are throwing insults at family members, then perhaps there is something wrong that needs to be discussed. Insults are never the right answer.

• Philippines
17 Jul 07
insults are never the right answer, yes. but there are certain situations when you can't avoid throwing insults to the person whom you think is insisting that he or she is right when you know he or she is wrong.

• Philippines
17 Jul 07
yeah it only shows that blood is thicker than water. Sometimes we can't really control that in a family there's always be a misunderstanding. I think it's natural one...but in the end we're still a family.

• Philippines
17 Jul 07
blood is thicker than water - i've heard that line before. i guess when someone else says something bad against your family, you instinctively get pissed since no matter how you fight often with them, your love for them still conquers all. i'm thinking. :)

• Canada
18 Jul 07
What a great question!!! I remember when I was little, my sister and I used to fight like cats and dogs, but when someone at school would tease me, Becky would beat the tar out of them!!! I think it's because families think they can do what they want because you are a part of the family. I do NOT do that. I don't believe in criticizm, and if I'm going to fight, I'm going to fight fair. Actually, I don't really believe in fighting either. My fiance and I have "started" a couple of fights, but when he starts to get on the defensive I calm him down and remind him that this isn't the current problem, and that I don't throw problems at him, that it is a very weak defense. Then I tell him that I will finish this conversation when we are both (I usually mean him!!) are ready to speak rationally. I'm ready now, but I'll wait till we are BOTH ready. HE HAS COME A LONG WAY, AND I'M PROUD OF HIM!!!!!

• Philippines
18 Jul 07
wow i am impressed. i know conflicts happen with our loved ones but we must remember that those conflicts are only trials for better future relationships.