How to Make Choices You Won't Regret?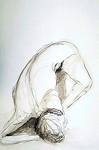 Philippines
July 17, 2007 11:45pm CST
As the saying goes, "It's too late to Regret" if you've done something you'd never get to think well of it from the very start...if so, how can oneself make some 'right' choices that in the very first place you won't regret in the end about the choices being made by you?
6 responses

• United States
24 Jul 07
This is easier said than done. Make decisions with both feet on the ground. Don't let the wrong people influence you. I like the expression...what would Jesus do?

•
18 Jul 07
The way I see it is that the past is no more. All regret and guilt can do is bring pain from something that no longer exists. We can't always make the "right" choices and we need to be kinder to ourselves to let go and move on. There will be more mistakes we make in life, but that's what life is all about - learning. And we learn from our mistakes - so if we don't make any, we don't learn very much :-)

• Philippines
18 Jul 07
Exactly! and just from my experience I have realized so many things in life now that I got blinded from my past and like you said, it's what life is all about 'learning', and thankfully I have learnt a lot of lessons from it and can now move forward wherever my destiny leads me.

• Philippines
18 Jul 07
I reckon regrets is always there after you make choices and when you look back you always regret most of the time. But I reckon we should not regret, for during that moment we made our decisions it is what we want. And no matter how we think of it hundreds of times still there would be time that we will feel regrets because our choices changes most of the time and regrets came in when that choices changed.

• Philippines
18 Jul 07
Yes, most of the time we just can't escape from regretting of something we've done in life specially when it comes of making decisions and choices we have to make out of life. It's always there for as long as we're living here on earth, afterall things in life just comes in and gone in the long run. Thanks for sharing.

• Canada
18 Jul 07
To me I don't believe in regretting any choice I made for too long. When I look back over my life every 'regret-able' choice taught me a valuable life lesson. I have the same attitude about 'failure.' There are no failures in life if you learn something from the experience. Regrets come and go...but when viewed in the light of life learning there is no point in regreting something that brought you to where you are. It is never too late to change...do a course correction...and carry on. Choices have consequences...so the best way to avoid regrets...is think ahead..and be willing to accept the consequences of your actions...if you can't..then don't do it. Simple huh?

• Philippines
18 Jul 07
Exactly! you hit the points there, truly learning from our past is what we gain in life...and from there, we now know what would be the right thing needs to be done in life ahead of us and stick with those things you know that it's best for you and me whenever we think of our future itself. Thanks for sharing. :-)

• Philippines
18 Jul 07
Before making decisions come to think of it a hundred times but sometimes we need to consider a lot of things. If it's not intentionally made then we can tolerate things for that. Major decisions has to be done carefully...

• Philippines
31 Jul 07
It's not about making the right choices but doing the SMART ones. :) I say, follow your instintcs. You can feel it when you know that something is good or bad. And do the most powerful of all, ask for His guidance. Pray always before you make decisions. It had always work for me. Best of luck! Take care and God bless! (",)