Who's your Mum?Is she a super Mum?

Malaysia
July 25, 2007 12:55pm CST
What's your mother's maiden name?How many children does she have?Is this her one and only marriage?My mother's 51 this year and she has 3 kids and my dad is her only husband.I know there are mothers out there with more than one family and I look up to them for they're able to raise a family,send their kids off to college and work at the same time.Is your mother a Super Mom?I know my Mom is;)
7 responses

• Indonesia
26 Jul 07
My mom is 60 years old this year, she has 4 sons and 1 daughter ( which is me ). and she only married once with my dad until now. she's a working mom, in fact she's still working until now. my mom not typical a house wife only. she loves being at home with us but she's gotta have something to work on. she's a lecture and researcher. she's the best mom I have. she's tough and caring person. I hope someday I will make her more happier by take her travelling.

• Malaysia
27 Jul 07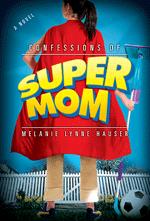 hey prily9!wow the only daughter.awesome!how does it feel to be the only girl among the knights hihi.You have a smart mother.Hope you'll reach your goal,to take your mom travelling.my prayers are with you!

• Malaysia
30 Jul 07
I know how mothers can be overly protective for their daughters.I feel you prily9:)

• India
25 Sep 07
my mum is also superb , n she is 48 . She is so loving and caring . She have 3 children . ya its her one and only marriage . n her name is Seenath

• Malaysia
25 Sep 07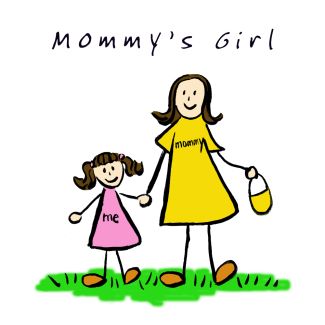 hey juniorance,bet she's superb.Your mom's younger than my mom.My mum's 51.She has three children too.

• India
23 Sep 07
My mother's maiden name - Mythili Devi She has 2 daughters She's been married only once and my dad is her only husband. lol..my mother is no supermom (I am!) Infact we keep telling her all the time that she ought to be doing more. She's the queen of the family and we all wait on her:) No one has any problems about that...so I guess it's fine and we all are happy.

• Malaysia
24 Sep 07
hey SViswan!My mum's the Queen too!hihi;)but she deserves to be the Queen.I love her.Thanks for the response!


• Malaysia
30 Jul 07
I'm glad you admire your mother.Mothers are special.Thanks salam1~


• Philippines
26 Jul 07
my mom is only 40 and she has 4 kids..she was separated from my dad 8 years from now and just last year she decided she needed someone to care for her more and me and my siblings are okae with it..we didnt disagree for as long as we know that mom was happy..so far the step dad is great..nothing to tell bad things about him..he is hilarious..my mom is great and she manage to look after us even how hard it is to be a single mom..

• Malaysia
27 Jul 07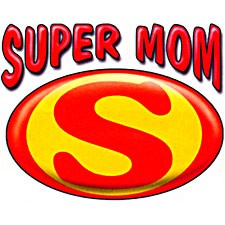 hey angel_of_charm!good to hear from you;)I understand how us kids always want the best for Mom.I'm glad you and your siblings decided to have someone to care for Mom.Take care and hello to Mom.God bless!

• Denmark
25 Jul 07
LOL, that's a lot of questions about my mom. :-D Yes this is her only marriage she has three children and she's 49. You wont be able to read or pronounce her maiden name :-D

• Malaysia
25 Jul 07
hey phlamingho!;)how old are you if your Mom's 49?Is your Mom's maiden name a tongue twister?Try me;p lol.Thanks phlamingho for the response!