deer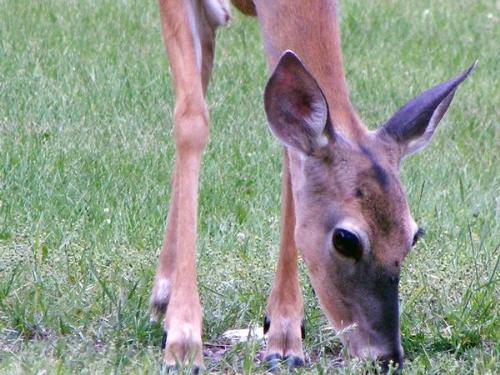 United States
July 26, 2007 6:51pm CST
I went up north on vacation a couple of weeks ago and was able to sit on the back step of my grandmother's house and take some beautiful close up shots of deer. Here is one I think turned out great...I have more if anyone is curious.
1 response

• United States
26 Jul 07
That is a great shot. I love how you can see his eyes so clearly. :) My Mom's house have deer that come up like that. Its very neat thing to be around.

• United States
27 Jul 07
It definetly is neat. Later on that night, I went back outside to take some more pictures and was able to get some shots of a fawn...I was just sitting there, taking pictures and watching mama eat and then the baby comes prancing out of the trees. Both of them were very photogenic and were not spooked at all by the sounds of me or the camera.