What kind of breed dog do you want to have?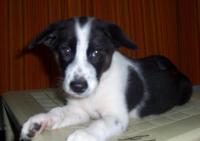 Philippines
July 30, 2007 1:06am CST
I like Border collie, and how about you?
6 responses


• Finland
31 Jul 07
I have a 5 month old Cavalier King Charles Spaniel now but I'd love to get a Flatcoated Retriever or Irish Setter later when I get my own house and have more space.


• United States
31 Jul 07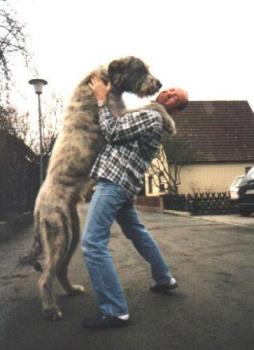 Honestly...any dog with a good personality would be good enough for me. If there was a dog that needed a home I would give it to them, despite breed. But my ideal dog would have to be a larger breed. And the one's I currently would LOVE to own would either be Great Dane, Irish Wolfhound or Great Pyrenees. But if you wanted a list of ALL the dog breeds I wouldn't mind owning...it would be the longest response in the history of mylot! lol.

• United States
30 Jul 07
I really really wanted a Husky but we ended up getting two dogs that are SUPPOSEDLY Shepard and Chow mix....reality is though we think our female is actually Lab/Chow mix...not that it matters of course cause I just love my muttlies LOL


• Philippines
30 Jul 07
i like to have a basset hound.. i have a shih tzu right now though