a pretty dusk sky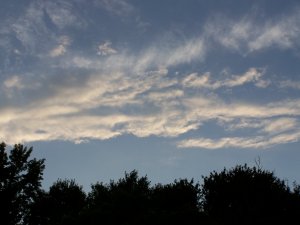 United States
6 responses

• United States
1 Aug 07
I think you did a great job. It is a beautiful picture, and thank you for sharing..

• United States
1 Aug 07
Thank you! I just noticed this folder and am seeing all these other great pictures. I wanted to join in too.

• United States
3 Aug 07
I am going to ask Santa for a new digital camera for Christmas too!....My daughter has one and it prints out the pictures also..My avatar picture was taken with her camera....She can even make the pictures black and white. It is really cool....


• United States
1 Aug 07
I do love my camera. I am still actaully learning how to work some of the settings though. I would love to be able to sell my photo's someday.

• United States
1 Aug 07
Great picture...I like the trees..they had depth and personality to the picture. Learn to use them and work with them...they can be used to take some great pictures.

• United States
1 Aug 07
I have been trying to use them to my advantage. I am really trying to get the aperature down. I will have to share some of my snowy pictures.