The art of losing isn't hard to master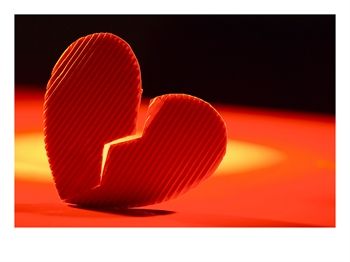 Switzerland
August 3, 2007 1:49pm CST
Have you ever lost someone or something that you really treasure? How did you deal with the lost? I've been away from my country and my friends but I don't feel that I've lost them...thanks to the Internet! What I feel I've lost is the time to be closer as a family. For several years, both my parents have to work abroad so we barely get to spend quality time as a family. I also had to move to the city far away from home when I went to college. Below, a poem: The art of losing isn't hard to master; so many things seem filled with the intent to be lost that their loss is no disaster. Lose something every day. Accept the fluster of lost door keys, the hour badly spent. The art of losing isn't hard to master. Then practice losing farther, losing faster: places, and names, and where it was you meant to travel. None of these will bring disaster. I lost my mother's watch. And look! my last, or next-to-last, of three loved houses went. The art of losing isn't hard to master. I lost two cities, lovely ones. And, vaster, some realsm I owned, two rivers, a continent. I miss them but it wasn't a disaster. -- Even losing you (the joking voice, a gesture I love) I shan't have lied. It's evident the art of losing's not too hard to master though it may look like (Write it!) like disaster. "One Art" by Elizabeth Bishop
3 responses

•
4 Aug 07
Interesting poem. When I lost my parents and one of my best friends to cancer, I felt a strong sense of loss. As the years have gone by, through my Zen practice, I have realised that I haven't lost, for I created them in my own experience when they were physically here, and they are still on my experience now that they are not. If you want to know more about my experiences with Zen, there is a link to my Zen blog in my profile.

• Switzerland
4 Aug 07
Thank you for taking time to respond. I find Zen very interesting and I read a Zen blog regularly. I think it's pretty normal to feel a sense of loss at first but there is healing. :)

• Singapore
5 Aug 07
I do agree that the art of losing isn't hard to master. It is easy to lost anything. It is the pain associated with the loss that is hard to swallow. Many of us find it difficult to come to terms with the loss especially of anything that is valuable or anything that is close to heart.

• United States
13 Aug 07
It usually takes me time to get over anything like that but I do get over it eventually with a lot of work.