how often did you open your bible.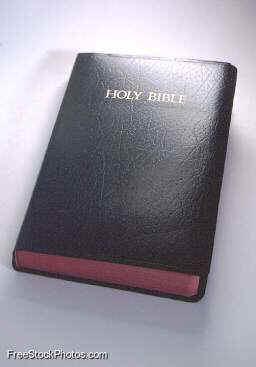 Philippines
5 responses

• Philippines
10 Aug 07
i read my bible everyday, its really great to give us wisdom and more

• United States
10 Aug 07
I try all that I can to open my bible everyday. What is neat is that I have a computer program that includes three versions of the Holy Bible. I like to read and re-read chapters and verses that I feel are relevant to the day at hand. For instance, if I feel down, then I read certain verses from the bible that have the ability to pick me up. If there is a certain international crisis or domestic incident that the bible relates to, then I look at the bible and try to compare what God says about the particular situation. I enjoy the bible immensely. There is a somewhat newer bible out called the Archeology Bible. I think that particular version is so important as it takes you through the land of milk and honey. Thanks for a great discussion.


• Cote D'Ivoire (Ivory Coast)
13 Aug 07
Yeah, reading the Bible had been a very difficult task these days becoz of work and other activities. I do have a medicayion with a DAILY BREAD which halp me have a verse per day with a spiritual lesson For sure that, iam not reading it now, iam losing a lot. Pray for me that I catch up on that Mermoz

• United States
11 Aug 07
Yes, I love to read it everyday! But I like to read it a little slow.. so I can really absorb what I'm reading.. so two or three short times a day works best for me.. blessings!

• Canada
10 Aug 07
I read it every day. I have Esword on my computer, and I read one chapter in the morning and one chapter before I go to bed. That does not count Sundays since I also read it in services, twice, and every second Tuesday from Fall to Summer, any special occasions coming up and when I am looking where a certain verse or subject is mentioned as I am better visually than remembering the correct chapter and verse.