Do you enjoy soup?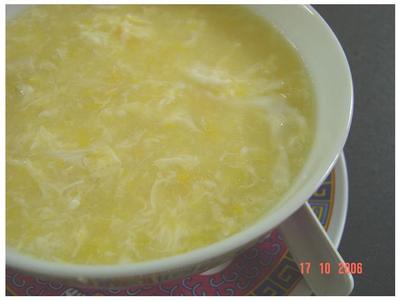 Malaysia
August 15, 2007 1:22pm CST
I'm a huge fan of soup!anything soupy especially when it's hot is really yummy!what's your favourite soup?have you tried pumpkin and ginger soup?is your favourite,mushroom soup?do you like having creamy mushroom soup with garlic bread?like the ones they serve in Pizza Hut or other Italian eateries.I like chicken soup when I'm sick,it rejuvenates!All this talk about soup is making me hungry;)
6 responses


• Malaysia
25 Nov 07
Yes,vege soups are a delight!I love mushroom soup!


• Malaysia
19 Nov 07
hello youless,I'm glad there are other people who pay attention to soup.Soup is still my favourite dish.Come to KL and taste some of our Oxtail soup!


• Malaysia
17 Aug 07
i love broccoli soup.vegetable soup is yummy too but i don't like cabbage.


• Malaysia
16 Aug 07
i love chicken and mushroom too!I know,real soup doesn't come out of a can!Word!hehe

• China
24 Nov 07
yeh, i lie it ,nothing better than a cup of hot soup...

• Uganda
24 Nov 07
Soup is what i enjoy most, without soup my meal is not complete