Can you airbrush?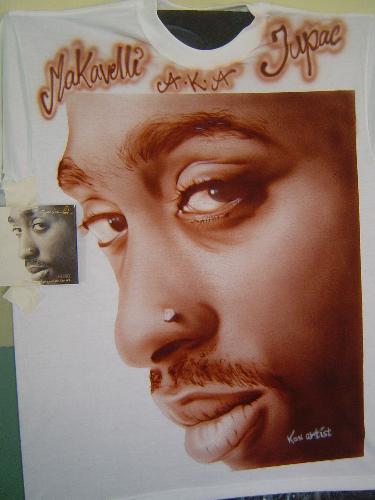 Barbados
6 responses

• United States
18 Aug 07
Beautiful work.My oldest daughter Father used to airbrush back in the day.

• Barbados
19 Aug 07
Thank you very much for your comment. Why did he stop airbrushing?

• United States
19 Aug 07
because he is silly and started getting into other things that he thought was worth his time.


• Barbados
18 Aug 07
Just like anything else. Practice, practice and more practice. This is the key to success.

• Australia
22 Nov 09
That is awsome work.. Your amazing to be able to sketch using just the airbrush espcially people. Wow I wish I could do that...

• United States
14 Jul 08
i had the experience once in a class to teach us shading. it was fun. i had simple shapes to shade. your picture is excellent. you are a very good artist.

• Philippines
30 Jun 08
WOW!!! I wish I can airbrush too but I don't know how and I don't have the equipment. There was one artist friend I got who loves to airbrush and gave me some tips on what kind of paints to use and the works... He was supposed to teach me but we lost contact because he was busy with college when I've graduated already. I think your work is cool! It definitely requires a lot of talent in doing that technique since it is not quite easy to control the outflow of air from the compressor...

• Philippines
10 Jun 08
yap thats cool bro..nice tone and convincing