Fire Safety Night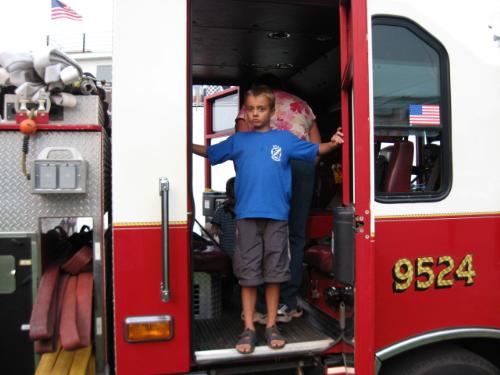 United States
August 18, 2007 4:32pm CST
At our local NASCAR track Friday night it was Fire Safety Night. They had the Geen Mamba Jet Car there as of course theres flames related to his afterburner etc. But my oldest grandson went with as a birthday present from me. Here's a photo of him on the local cities (Shakopee) FD truck. He loved being able to explore inside and outside of the truck. We both had a blast to say the least. I have more photos of him to add here as I get responses also. Thanks for letting me share the fun I had with my oldest grandson this weekend. HAPPY POSTINGS FROM GRANDPA BOB!!~
2 responses

• United States
20 Aug 07
Grandpa isn't spending time with the grandsons alone special. I would love to have a grandchild. Oh well one of these days. I think that kids lean a lot by being able to play on the fire truck. I think your grandson will always remember this day.

• United States
20 Aug 07
It was especially good as the wife wasn't here begging me to take her and the family shopping! Hahahahaha! Thank God to that I say. i DON'T MIND SHOPPING BUT WHEN THE GRANDKIDS OR DAUGHTER GO SHOPPING IT TAKES FOREVER AND i NEVER GET A THING. wAHHHH! HAPPY POSTINGS FROM GRANDPA BOB !!~

• United States
20 Aug 07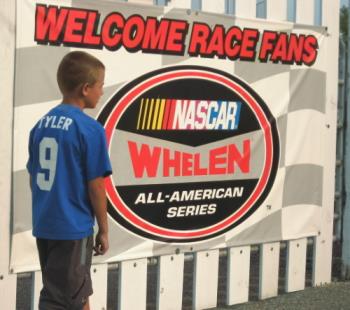 Here he is at the gate still waiting to get in. HAHAHAHA!!

• Australia
19 Aug 07
I have so many memories of being on fire engines, & going for rides in them. My Father was a fireman for 28 years. I well remember the excitement of fireengines, hoses & even better, seeing them fight a fire. I'm sure your grandson loved being on the firetruck. I viewed your photo, rated it & wrote a comment.

• United States
19 Aug 07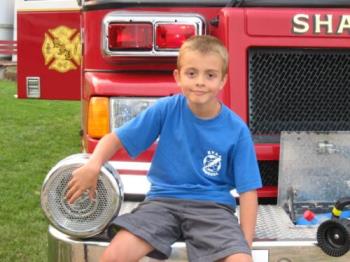 During the Anoka Halloween Parade up till a few years agho I would always jump on the back of the ladder truck at the end of the parade. My wife was always embarressed by this but I loved it. Here's another picture of Tyler enjyoing the night. Thankx also. HAPPY POSTINGS FROM GRANDPA BOB!!~