they just seem to know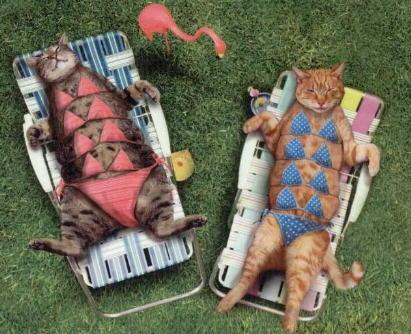 Netherlands
5 responses


• India
27 Aug 07
they smell the mice.lol. love, apple.

•
28 Aug 07
I have no idea why they do this either - but I know they do! I've never quite worked out if it is because cats are quite self-centred and want everyone to love them, or because they can be awkward little **** and want to make the offender feel uncomfortable!

• United States
28 Aug 07
Cats really are amazing creatures, and they can sense a lot that we cannot. There have been at least two different cases of cats that live in nursing homes with unusual abilities. Besides the fact that they know who to stay away from, these two cats can also sense when someone is about to pass on. These amazing cats will go in to the person's room and sit with them until they pass, so the person will not be alone in his/her final moments. The nursing staff knows that this is a sign, and they will inform the person's family immediately. I think that it is so cool that cats can sense that, and don't want us to die alone and uncomforted.