Without Tripod

Sweden
6 responses



• United States
4 Sep 07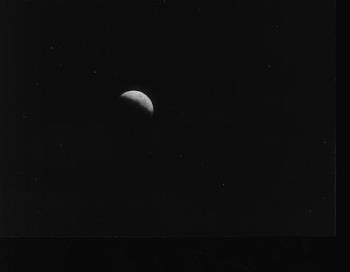 That isn't bad, night photography can be hard. I haven't done much photography for some time and when I did most of what I did was a very long time ago when I was in graduate school with a Minolta SRT 101. I have an adapter to fit it to a spotting telescope that I have and I used that to take pictures of a lunar eclipse back in those days. The hardest problem even though I was using very high speed film was that with the stationary telescope the moon would move in the field of view as you watched. I did get a few relatively good pictures before and after totality. Here is one where you can even see some features on the moon and that is the Earth's shadow, it was a full moon that night.

• United States
28 Aug 07
Oh Matte, that is really beautiful. I love the moon and you captured it wonderfully. That is really a gorgeous picture and you should be very proud. The leaf covering it slightly; it just works. This is so simple, yet I think it is going to be one of my favorites.:)

• United States
28 Aug 07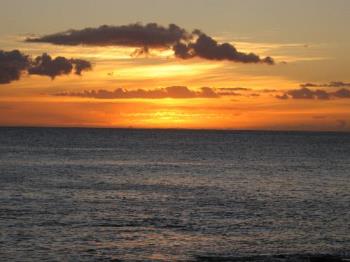 It is an interesting shot with the Moon between the trees. I have taken several shots of sunsets and have the same problem I don't always have a tripod when taking a picute. At those times I try to fing something to brace myself or the camers to hold it steady.

• United States
28 Aug 07
thats a great picture matte.every picture you take is a beauty to me.and i think that picture is a great view of the moon,which is very hard to take,you have done wonderful,never doubt yourself,you have a great talent and we all see it.

• United States
27 Aug 07
I understand Matte. I think the moon is playing tricks on you...*smiles*..I don't know much about photography, so I think it looks fabulous.