Which role do you most like?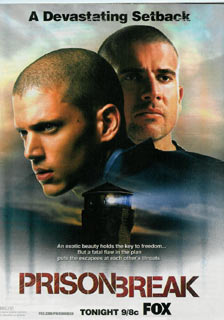 China
September 4, 2007 8:23pm CST
Michael Scofield? or his brother Lincoln Borrow? or his friends?and maybe others?
10 responses



• Philippines
7 Sep 07
I like Michael Scofield most because this character is so intelligent and smart which is the kind of guy I like to be with. But I do like the sexy bod of his brother : )

• Australia
5 Sep 07
as for me i want the role of michael scofield although he is kinda gaywhen it comes to rumble and action scene. i like the way he thinks because he is a genius.second to him is the role of lincoln burrows, he is filled with great strength and great body that's why he is perfect as an older brother. but its really good they are partners because the role of each other fills the lackness of the other brother. i love them both.

• Moldova
5 Sep 07
I adore Michael!!! I love him! he was nominated for Best Actor on Television The Spanish guy is also cute.

• Portugal
5 Sep 07
I think Michael Scofield it's the best, he has brain and he's very cute :) Anyways I think he's the most interesting from the characters, how he wants to save his brother from prison and how he deals with everything he sees, it's amazing

• Philippines
5 Sep 07
Prison Break? Oh, that is one of my best shows. I really love this show, really. Well, if I would choose which one should I be with the characters? Well, I think I want to become Mr. Michael. Of course, he is a genius. I like the way he thinks and his attitude too. He wanted to save his brother but he does not want to kill other. Therefore he has a great heart with huge brain.

• Philippines
5 Sep 07
i like michael scofield, his character is the best, showing his love to his older brother, being intelligent in that role, very impressive.. i like Sucre too, he's cute.. can't wait to see Prison break Season 3.. :) happy posting!...