a question about Hair Straightening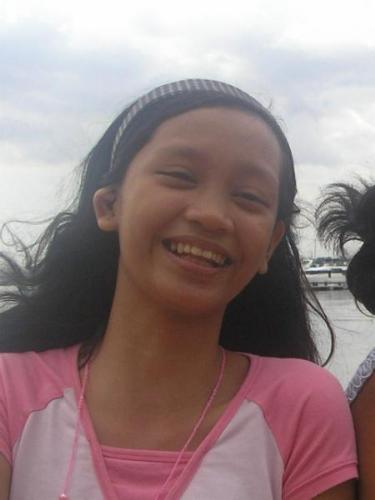 Philippines
7 responses

• United States
5 Sep 07
well personally being a hairdresser for 15 years,i think its fine for her to do,but if you feel afraid of the relaxers,then i have a great soulution for you which will only cost you a few dollars,go to the beauty supply place and buy a regular perm,a good one is matrix,or feel so lively perm,wash her hair,then apply vaseline on her face and by her ears,wrap cotton around head and ears,then apply the whole bottle of perm solution on her head and constunlty comb it for 20 non-stop,then apply the neutralizer on top of the head and comb it for 10 minutes.then rinse very good,do not shampoo or condition the hair for 2 days.this is less harful and works very well,just make sure you have alot of towels around her and you keep combing it from beginning of head to the end of her hair.this will only cost you about $13.00 to do,then when you are allowed to shampoo and condition,use a leave in conditioner like infusium,and for a good product you can use john fredda hair serium on her hair wet and dry to give the smoothe look.take care.pattie

• Philippines
8 Sep 07
is it okay if i will just apply that on the part where her hair gets frizzy or i need to apply it from the roots to the tip? this is a nice suggestion i would love to try this. thanks for the response

• United States
8 Sep 07
well you can do it that way but its gonna be really hard to do by yourself,and you will still get alittle of perm on the rest of the hair anyway,so my best suggestion is to do the whole head,or if it makes you feel better just do the bottom half but make sure the rest of the hair is covered with towels so the perm dont get anywhere else or in her eyes.pattie

• Philippines
9 Sep 07
thank you very much for that. i will remember the advice you gave me. thanks

• Australia
5 Sep 07
I definitely wouldn't suggest that she doesn't undergo a chemical or permanent straightening, but purchasing her a hair straightener, and finding out about the best products for her hair would probably be best. My mother, my sister and I all have extremely curly, thick hair, although mine has definitely straightened out as it has grown - from the weight. None of us have, or would, spend the money to do a chemical straightening, but we have some leave in conditioners/anti-frizz solutions that really work, as well as straightening our hair when needs be. I think you should try to speak to some 'hair professionals' to get the best advice. =D Good luck to yourself and your daughter.

• Philippines
7 Sep 07
my real plan is to wait for her to turn 18 before doing anything with her hair.... but she is insisting and thats the reason i started the discussion. atleast she will read it and realise. thanks for the response

• Australia
7 Sep 07
i suggest that you better go to a hair salon and ask the expert there if your daughter can do the hairstraightening... if they say no coz shes still so young then no she have to wait... wag magpasaway at wag matigas ang ulo... if they tell you that its fine then go for it if she really cant wait... kc shes on the time ng pagdadalaga ni...panatang makabayan

• Philippines
8 Sep 07
yes she is nagddalaga but i think she needs to wait a little more. she really hates her hair right from the time she knew how to speak. she always complains about her hair that it is ugly....

• Australia
8 Sep 07
hmmmmmm... when i was on her age i never complained about my hair infact i am sooo proud of it... believe it or not... but you have to believe it lol i have a black shinny and straight hair... thats the first thing people sees on me... maybe because my grandma always put hot oil on it from the coconut tree.. but since i like those curly hair people... i did all the way to make it curl... i used medicine but nothing happened... i cut my classes and stay on my garden where there are "kamoteng kahoy" plants..(that was on grade school) and i try to curl it... i always do that everytime i saw that my hair was straighten again... and now that im 24 i noticed that my hair become curly and i hate it! so i go for rebonding... but its starting to curl now... huhuhu thats the story

• Philippines
9 Sep 07
hahaha.... well now you are complaining. now you understand what she feels. lol.


• India
5 Sep 07
Hello! Its ok to take her for hair straightening/rebonding at her age. But if you don't like to, then it can be done when she is 15yrs old. But remember to take beautician's advice before getting hair straightening/rebonding done.

• Philippines
8 Sep 07
yes i will follow advices from you guys and as well as from the experts. thanks for the response

• Switzerland
5 Sep 07
Uhm, I think she's too young. She might damage her scalp, you know. Maybe, you can wait for two or three years more.

• Philippines
8 Sep 07
that is exactly the reason why i dont want her to do that just yet, she might damage her skull. thnaks for the response

• United States
5 Sep 07
The Infusium hair sprays are very good for treating problem hair. They are sprayed on each morning and control the problem while nourishing the hair. I have dry curly to frizzy hair myself, but it's more damaged. It worked like a charm, and if it doesn't work, your only out a few bucks. http://www.amazon.com/Infusium-Treat-Frizz-Control-1-7oz/dp/B000A3V1PU

• Philippines
7 Sep 07
ohh i dont like the sprays, ive seen one at the grocery but it is too dusty and hot in the philippines and it is not appropriate for my kid to use that for she sweats a lot. but thanks for your response i appreciate it really.

• Oman
10 May 08
I think it's too early for your daughter to undergo those chemical strahightening methods. it could do some damage on her scalp hair permanently. however those straightening irons might help along with those leave on conditioners or some gel to keep the hair nourish and healthy while using those straightening irons.