Happy Birthday, "Star Trek"! (Sept. the 8th 1966)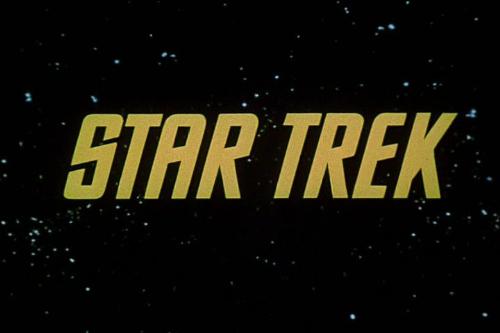 Romania
September 8, 2007 7:28am CST
41 years ago "Star Trek" (The Original Series) premiered on TV!80 episodes were produced, 79 of which were aired. Although canceled after a relatively short run, the program was placed in syndication, where it spawned a strong fan following and, later, achieved iconic status as an American - and eventually worldwide - television phenomenon. When Star Trek debuted on NBC in 1966, it was not successful; ratings were low and advertising revenue was lackluster. During the show's second season, the threat of cancellation loomed. The show's devoted fanbase conducted an unprecedented letter-writing campaign, petitioning NBC to keep the show on the air. The fans succeeded in gaining a third season, however NBC moved the show to a certain Friday Night Death Slot, and ratings remained poor. The series was canceled at the end of its third season. The show became successful in reruns, and thus the Star Trek saga was born.
4 responses

• Craig, Alaska
7 Dec 07
I didn't know Star trek started on this date you mentioned above. I knew the original tv series started in the 60's but never knew the exact date. Thanks for posting this. I miss watching Star trek shows. I only a dvd player for my tv and I am trying to buy Star Trek: next generation series on ebay here in a few days the auction will be up. I hope I win. I miss watching that show. i will eventually get the old series too. I love almost all the tv series that are out. I have the movies to and love them.

• Romania
7 Dec 07
There is another way! I found the entire "Star Trek: The Next Generation" on a torrents site. I haven't started downloading it, because it will occupy 35 GB, and I don't know if it's the best quality... If you want, I can give you the site and you can try downloading it yourself. They also have the entire "Deep Space Nine" series.

• Craig, Alaska
8 Dec 07
thanks for the offer. I don't have that much memory to save for movies. I guess I'll just keep trying to get them off ebay. Here in alaska if I bought these movies their $50. per season. So I won't buy them here. I notice great deals on ebay just got to wait to buy.

• United States
8 Sep 07
Would you believe I remember when Star Trek first started? Of course you do if you know my age! People went crazy when it first started...especially guys.