finding neverland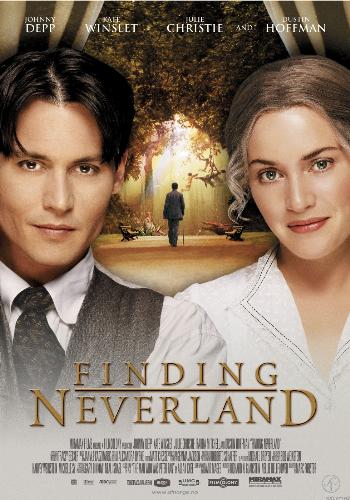 India
September 8, 2007 9:48pm CST
how did u like d movie finding neverland?me saw it only recently n luvd d movie.how much wud u rate d movie out of 10? me wud give it a 9/10.
5 responses

• Orangeville, Ontario
9 Sep 07
It was on television here last Saturday. We caught it part way through so I can't make a good judgement having missed half the movie. But from what I saw... well... I was mostly confused. LOL! I thought the ending was weird. Now I have no interest in even seeing the whole movie.

• Philippines
27 Sep 08
this movie made me want to search for my Neverland, and be brave enough to explore it. this masterpiece definitely brings out the child in me, and makes me feel happy with the thought that it is okay to sometimes free that child in us. plus it has most of my favorite elements in life- fairies and mystical things, inspirations to write, happy thoughts that make one fly, and all the surreal things that make dreamers like me complete. needless to say, it made me appreciate johnny depp (in his scottish accent) even more. i'm definitely giving this piece of art a 10.1.

• United States
12 Aug 08
I would give it a 10/10. This is one of my all time favorite movies. I love all of the actors and actresses and it had an amazing storyline. It was very sad though.