Which are the differences between wifi and bluetoot?

Italy
3 responses

• India
7 Oct 07
Yeah, they are 2 completely different technologies.. The most common difference difference is that bluetooth dosen't cost u, while wifi does.. Let me explain, bluetooth is used for sending and recieving files within a short distance (upto 100 mtrs) between two bluetooth enabled devices.. On the contrary, wifi is inrenet on the move, which is applicable to laptops and pda having internet facility.. Wifi is a very new technology, while bluetooth has been around since the time cellphones came into a market...

• Philippines
15 Sep 07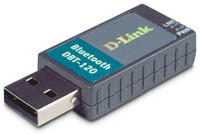 Hello opinione, If a pc has a bluetooth it can not just join or connect directly to a wifi lan. You can use Bluetooth to connect from one pc to another pc with bluetooth, and then that pc which should have Wi-Fi can connect to a Wi-Fi router and from there you would be connected to a wifi lan. The difference between Bluetooth and Wi-Fi: Wi-Fi is primarily used as an alternate to traditional cable based networks. It has a longer range than Bluetooth, and supports faster data transfer speeds, and so it might seem better than Bluetooth. But, in reality, Bluetooth and Wi-Fi have different purposes. Bluetooth is intended for limited data transfer between many different types of devices, Wi-Fi is more focussed on faster data transfer between computers on a network. One of the distinctive elements of Bluetooth is that is uses very much less power than Wi-Fi. Class 3 devices (such as are in PDAs, phones, headsets, etc) transmit a very low power signal (1 mW) and only transmit intermittently when in standby mode, saving even more power. Wi-Fi, on the other hand, consumes a great deal of power, and so for any type of portable battery operated device, Bluetooth will allow for substantially more battery life than would Wi-Fi. If you're simply wanting to swap data between different devices in your office and elsewhere on a casual and occasional basis, then - assuming that the software and Bluetooth hardware is available - Bluetooth is probably a better choice for you. If you need more range, and higher bandwidth; perhaps if you want to connect computers into your office LAN, then Wi-Fi is a better choice for you. Source: http://www.thetravelinsider.info/roadwarriorcontent/bluetooth.htm

• India
25 Sep 07
very informative discussion u guys had ...cleared many of my doubts..