Who bring the presents to you on Christmas?Santa Claus, Jesus or...?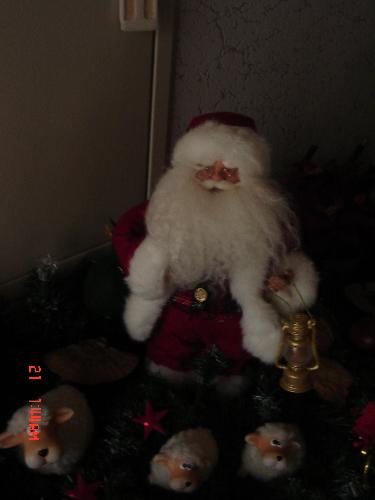 United States
September 16, 2007 2:02pm CST
We in Slovakia have a little Jesus, who is bringing the presents for the kids.Also we have tradtion to write a letter to a angels, what we wish for Christmas.then we put it to a window and the angels come for the letter and bring it to Jesus. What about you and your country.
2 responses

• Italy
16 Sep 07
in italy depends..such as exists boh tradition as on of jesus bring you christmas gifts as you tell but either santa clous..and his legend...may eb people hear about one of that depending of parents when you used to be a child!!ho ho h!!;)

• Malaysia
16 Sep 07
We in Malaysia always being served by Santa Claus. They will roams the major hypermarket to give presents to children. This strategy had been used by hypermarket's management to touts their customer in obtaining greater and higher numbers of patron to their business premises. So far it's very successfully done.