Which brand of mobile do you use?

India
September 21, 2007 6:59am CST
Which is the brand of mobile that you use? I am using Nokia for the past 4 years and i love it. Which one do you use? Which is the best one in your opinion?
7 responses

• Malaysia
3 Oct 07
Currently I'm using Sony Ericsson z610i. previously I was using Nokia N70. why I changed to sony ericsson was because all my previous phones were Nokia, and I wanted to try another brand for a change. And I found that the n70 that I was using was too bulky and big. And at that time, nokia did not have any slim 3g phones, so I settled for sony ericsson when I wanted to buy a new phone earlier this year. But I think my next phone might be a nokia coz I'm missing the single beep ringtone that nokia has! Lol.

• India
4 Oct 07
Yeah you are quite right. But N73 is better off in that regard. I use it. Pretty good one as well.


• Australia
29 Sep 07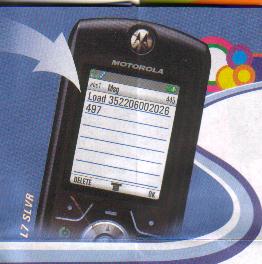 I currently use Motorola razr V3x and I love it. I dont need a new mobile every time a new one comes on the market. I need a phone that I can: make calles, take calles, send sms, recive sms, has a clock. My son loves it (the camera) and he takes pictures and films things all the time.

• China
22 Sep 07
mine is motorola,and,i have it for 2 years.It work very well,I like the brand motorola,long ago,my bleeper's brand was also motorola,i trust the brand,for the quality.

• India
21 Sep 07
I'm using nokia for the past 2 years, i even used motorola mobiles but nokia is the best. the best thing in nokia is it's resale value, long battery life

•
21 Sep 07
I have been using the nokia brand from past 4 yours and I have been completely satisfied with it. I think it is the best brand over all. It has nice designs mobile phone but some are quite not good but over all it is really good brand. I have also used sony ericsson and I find it very intresting too. This is also a good brand. I think sony ericsson has better mobile set than that of nokia but I don't know why I find nokia really intresting.