What Is The Best Teeth Whitening Toothpaste?

United States
4 responses

• United States
3 Oct 07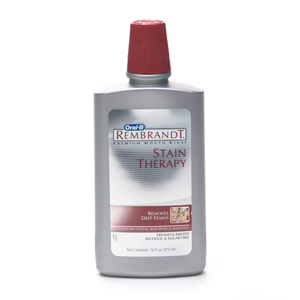 I use extra strength Rembrandt toothpaste plus the new Rembrandt stain therapy whitening mouth rinse. That stuff WORKS!I have used Crest Whitestrips but the only ones that really worked well were the advanced ones. They are a little messy and may burn your gums a little though. I can tell you that the over-hyped Go Smile stuff is just that: OVER-HYPED. I saw no change using it and it was the most expensive stuff I bought. I drink tea and diet Coke so I need to keep my teeth stain free and the toothpaste and mouth rinse work well for me with the whitestrips every now and then.

• United States
3 Oct 07
Aaah, I have used Rembrandt before. It was one of the few toothpastes that didn't hurt my gum. I've never heard of the stain therapy. I will definitely look into that. Thanks for the info. I hope our local Wal-Mart has it because there's nowhere else to shop here in the desert.


• Pakistan
3 Oct 07
i have been using crest toothpaste for quite a while and i think it is one of the best for white teeth.. but i don't know if it works for everyone else.. pearl drops worked great too.

• United States
4 Oct 07
Thanks for the information. I think I had a friend who used pearl drops. I just have to find something that works for me and I'll stick to that. Most of these whiteners seem to hurt my gums. I'm almost afraid to try something new. It does sounds like everyone is recommending Crest. Thanks again and have a wonderful evening.

• United States
30 Sep 07
I work for a dentist and several patients come in requesting the bleaching treatment. My dentist will suggest teh Crest strips first, to the patients. So you may want to try them first. We do the bleaching tray, but you stil have to by the bleach every month, and once you stop then they go right back. So it would be much cheaper to do the strips.

• United States
30 Sep 07
Very nice, thanks. I think I can afford the Crest Strips.

• Philippines
30 Sep 07
i don't know. i have tried many products and nothing worked until i asked my dentist and was told that my teeth are naturally yellowish. which is why no amount of whitening will make my pealies white. ;-)

• United States
30 Sep 07
Oh bummer. He didn't even suggest bleaching? But then again that might be too expensive. Thanks for your comments--have a great weekend.