Obstacle for linux to become a Main OS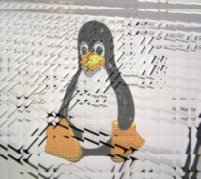 India
October 2, 2007 10:52am CST
So far I've seen,most of the people adores proprietary Operating System for their usefulness and usability.From sometime Linux has gained popularity,even then it is being takes as an additional OS,and people use it just for the sake of learning.Lots of Desktop users prefers dual boot with Linux installed as an alternate and majority of their work goes on other Operating system. There is a misconception that Linux is not user-friendly and can not be accepted on desktop.For me,there is no area where Linux fails to deliver expected results including user-friendliness and usability on Desktops.Instead,in some cases,it provide excellent results than its counterparts for eg.reliability.But still,it has not become Main OS on the Desktops. What according you can be the reason?What you feel what Linux lacks and what are the ways by which it can be overcome.
2 responses

• Manchester, England
2 Oct 07
Windows has been the popular operating system for a long while, so most people have only ever used Windows and have little or no knowledge of Linux. I use a multi boot system with Windows XP, Mandriva spring and Ubuntu, and fully agree that Linux can be very user friendly. Linux is likely to remain a lesser known operating system until the people that market computers start to offer Linux distributions with their machines. Walkaround any major computer store and you will see Windows and a few Apple Macs on offer.

• India
3 Oct 07
Hi, I would like to add something that now-a-day major brands are incorporating Linux as their default desktop.Although,the numbers are few.But,it is happening and may be in future it can be increased.But there is also confusions which distro to incorporate?As every distro has its own pros and cons,companies too might be confused.Anyways,Thanks for replying. :-) Cheers, -AV

• China
20 Sep 09
Yes, I agree with you very much, because i am a embed linux software programer. But the problem is that people including myself have used windows for so many years and konwing windows even means knowing computer. So we are all used to using windows so much. One of Linux's faults is that software installation or system config is not as simple as windows, but now Ubuntu is a good linux distribution. In embed device, Linux has exceled windows so much, and i have not used windows as operating system on embed system development.