To make way for the Olympics is both quitea happy and quite asad occasion?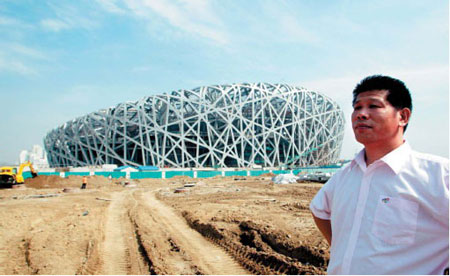 China
October 8, 2007 9:16am CST
in 2002,villagers of Wabian in north Bejing, whose ancestors have lived there since the 18th century,or the Qing Dynasty (1616-1911),were told the village had been divided into two;the north Wanbian Village where the Olympic Green is and the south Wabian Village where the National Stadium is located one day, if your house must make way for the country big program,what is your felling?what do you want to get from gorvement
1 response

•
14 Aug 08
I would want the government to leave me alone. It's an absolute disgrace that people can be evicted from their homes by governments. By what right does this happen? Of course it's one of the Chinese governments lesser crimes, but it's still a crime. I saw this guy being interviewed on the news a few days ago - his mother had been evicted from her home to make way for building in relation to the Olympics, and the government had promised her compensation. When the compensation didn't materialise, she asked for permission to stage a peaceful protest - so they locked her up. It seems now would be a good time for the heroes of the Water Margin to be reincarnated!