what is the biggest mistake people make when it comes to love?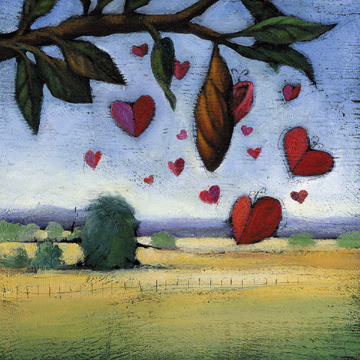 Philippines
4 responses

• India
11 Oct 07
hi leah, i believe the bigges mistake is the expecatations increase when one in love and many more things attached to that, the worst oen i wud say is forgettting ones ownself n to think only abt the partner is wht one shudnt do , one shud keep a voice no matter how much evr in love , shudnt agree to wht the partner is saying and doing only that... one instance would be if i am nt comfortable in wearing certain outfits bt the same outfits are liked by my partner i will wear juz to make him happy.....i hav seen ppl doing this.. and to add it up never share your passwords or listen to his email-id 's passwords u would be always in the suspecting list at no 1.position for either chatign with other guy or changign ur aprtner;s passwords all by urself n u cnat evn defend ur position..

• Philippines
11 Oct 07
Hi leah_ramirez! I guess when it comes to forgiving someone you love. You see, when someone you love hurts you..you really get hurt so deeply but you forgive him or her because you love him or her. However, in forgiving, we should also somehow forget and not always bring up that "fault" or transgressions whenever we argue or quarrel. If we forgive, we also have to help that person to recover from his or her tansgressions and try to turn a new leaf. Oh, that is just my thoughts dear. Take care and have a nice day.

• China
11 Oct 07
I think the biggest mistake you make when it comes to love is that you have relationship with other person when you already have boyfriend or girlfriend.Do thing you did must hurt them deeply,so I think when you are in love with a person please donot have relatinship with others.

• Philippines
11 Oct 07
I think the biggest mistake people make when they're in love is when they become stupid enough to tolerate even the gravest abuse. Some people just keep on loving even when its already obvious that their lover is cheating on them or physically abusing them. They like to deny things and tend to live in a fairy tale world where everything will end with a "happy ever after". Love is not only a thing of the heart, its more of the mind. Be ready to accept things when they're not going well. We can't continue to pretend that we live in a perfect world.