what is your favorite movie you have seenbefore?

China
4 responses

• India
12 Oct 07
Favourite miovie i ever seen in my wholre life is Titanic.This film influenced me a lot and the story is interesting.

• China
12 Oct 07
yeah,it is really very touching.thank you for your post.

• Malaysia
12 Oct 07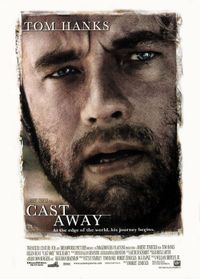 I vote for CAST AWAY film released nationwide on December 22, 2000. And its running time is 2 hours 23 minutes. Genres as Action/Adventures/Drama. Distributor: 20th Century Fox Distribution. MPAA Rating: PG-13 for intense action sequences and disturbing image. Box Office: $233,630,478USD Starring by Tom Hanks, Helen Hunt, Nick Searcy, Christoper Noth, Lan White. Chuck Nolan, an engaged, workaholic, Federal Express inspector, travels around the world testing the effectiveness of international shipping offices. His frenetic schedule puts a strain on his relationship on his long time girlfriend Helen. But when a plane crash leaves him stranded and isolated from other human being on a remote Pacific Island for four years. Chuck slowly transform from mentally and physically as he attempts to survive. This harrowing personal struggle ultimately brings him to a simple Zen-like understanding of what things in this world-his world-are truly important.

• Philippines
12 Oct 07
i like watching movies be it on the wide screen or simply at home. so far the last movie that i watched which i really, really like is the failure to launch. it is a romantic comedy movie about a guy not wanting to move out from his parents' house so the parents hired a girlfriend so that he will move out.

• United States
16 Oct 07

My favorite movie that I just love is The Green Mile...I can watch this movie over and over again....But there are so many movie that I do love and can watch over and over again...But this one is my favorite....