Granada!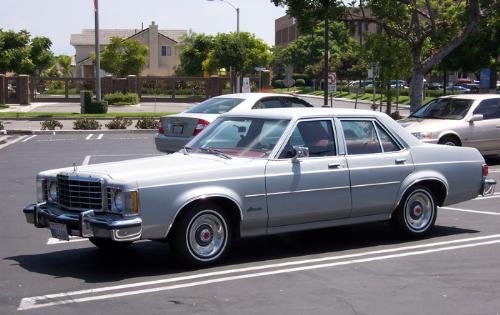 United States
4 responses


• United States
10 Feb 08
.....makes me miss my old cars! My 1976 Ford Torino was so great! She was called BananaMae the Road Warrior and lived up to her name. She could cut a trail through anything. They loved following me in the snow. One time, in 1982 I think, we had a major snowstorm, with a couple feet of snow. Well, I was trying to back out of my parking space behind my apartment and had to hit reverse several times to get myself out, what with the snow drifted behind me. I managed to get out and was driving downtown to work, when I noticed a really loud sound and thought, "some poor sucker's got a problem". Turns out it was me! I had packed the exhaust with snow, and blew a hole in my muffler. Bummer!!!! It was funny though, I was feeling so smug at the time, till I realized it was me! And my old VW Beetle, 1970, The Dirt Bug. Boy, I loved that car. Sniff, sniff.....whimper. These days, I just hop on the bike and ride. No blowing out mufflers now.

• United States
10 Feb 08
And, Xbox, if you were in that car, you'd be SURE to get laid, but then again, you never have a problem with that, do you? ;)

• United States
6 Feb 08
Unfortunately my experiences with vehicles have been limited to Toyota Corollas , Chevy Cavalier's, Mitubishi Mirage, Dodge Caravan, Geo spetrum and Metro, Ford 150 and thats about it except for when I borrow a friends car if minds in the shop .. But I have experienced great dependability from the Toyota Corolla and the Chevy Cavalier. I love those two types of cars that are very reliable. Have a nice day Rguy.

• United States
16 Feb 08
LOL!! Maybe if you come to the lounge you'll get to know what the magic is for. But on the other hand yeah my Cavaliers were like tanks I had a 90 and a 96. I loved them they were awesome cars. Now the cobalt that has come to replace my lovely Cavalier. I spit on that car. LOL!! Have a nice one ...

• United States
2 Mar 08
Actually, I once had a '79 that was in damn near perfect shape, but my son parked it on a pile a leaves and poof, up in flames it went. It caused me to start smoking again. If you can get your hands on a late '70s Granada or a Plymouth Volare, same generation, that hasn't been consumed by rust, you've got a great car there.