Let's Delve Inside Ourselves and Share!

October 18, 2007 9:15am CST
I've been pondering my inner self lately, for reasons I don't wish to go into, and thought that maybe I don't see myself as others do. It's not that I don't have any self-confidence because I find it very easy to approach others and make friends. So... what I'd like to do is to get an insight into how you feel you come across. Describe your inner being from your point of view, so we can all get to know who the other is? Let us know if you're happy with who you became? Game? Ok... I'll start the ball rolling. I see my inner self as being very sensitive, emotional, caring, loving, loyal and honest and as that, I have a tendency towards moodiness, but it doesn't stay long and I don't bear grudges. I hurt easily, but I can reason with myself and understand why. I can also find the strength to come out of that hurt, but I can never, ever forget it. That's the sensitive part of me, and perhaps a flaw in my character. It can also lower my self-esteem somewhat at times. I am a very determined person... if I want something, I will pull out all the stops to get it, but never forgetting the people around me, and taking care not to hurt them on the way. I guess that can be described as positive mental attitude... if so, I have it. I consider myself as quite wise and knowledgeable, both in areas that interest me, and those areas which others introduce me to. If I come across something I don't know about, I will read up on it, at length, and learn from the reading. I'm outgoing, love to make friends, like to laugh and cry with people I care about, I like to share, and although there are people I can take or leave, I don't hate. There are one or two I despise to an extent.. lol.. but they are few and far between and never do I hate. I like giving, of gifts, myself, my support, encouragement and my love to family and friends... receiving is a little more difficult for me, but I won't offend by refusing a gift, or support, whatever, when I know it's offered with grace. I will receive it in the grace it's given. Although, as a Libran, I weight things up carefully, I won't judge another, for their character, opinion and beliefs are their own, and if you take them away, let's face it, they wouldn't be them,the people I love. Everybody is individually different. Ok... I think I've covered all. Give your views on that if you wish, by all means, but more than that.. tell us how you see your own, inner self... what you like and don't like about yourself, that kind of thing. I'm ready to sit back, and learn! :)
9 responses

• United States
18 Oct 07
My inner self well hmmmmmm guess I am sensitive loving and giving, outerself I was told by a girl once that she was scared of me just watching me walk across my yard. but after we made friend s she said it was just the determind way I walk like no one is gonna touch me or hurt me after that we got along just great lolololol

•
18 Oct 07
Now, Lakota... lol... I've been told that self-same thing. I can't see it myself because deep down on the inside, I'm a big softie, sensitive, emotional, you name it! But... so many people have told me I was a strong person, and I began to wonder why. So, I went into it with a couple of people. From them, I gleaned that perhaps my determination, my stubbornness and my will to stand up and verbally acclaim what I think is right or wrong, has led them to see me as such. I certainly don't hold back on anything, lol. I'll also consider things very carefully, when they're put to me, and I'm rarely shocked by the things that are related to me. That coupled with what you call walking in a determined way. I think that comes from the love of nature and the trust you've built up with the natural elements, because I feel exactly that way, like nothing's going to harm me... long story, but maybe I'll tell you about it sometime. I'm protected, and I feel strong because of this protection. Perhaps it's a pagan trait, my friend! Scary people that we are!!! ha ha ha. Samhain soon... we'll have to get the old broomsticks charged up! lol. Brightest Blessings, my dear friend. Take care and be well... love and hugs. xxx

• United States
19 Oct 07
Yup like on here ever one has told me how strong I am . and I really just think what ever I do is just me. I have trained myself never to be afraid of any thing for my mom seemed to be scared of everything I told my self I wont ever be like that. Maybe I am more PAgan than I think lol broomsticks here we come lolololol hugs

•
19 Oct 07
I think it's your Native blood which makes you that way, my friend. The Ancients' beliefs are very thought-provoking, and they weren't afraid, were they? They saw a reason and an origin in everything, and believe so greatly in the Soul. That comes under the pagan umbrella, which I think you stand beneath. :) Pagan and Proud, I send you Brightest Blessings, my dear friend! :) xxx


• Finland
18 Oct 07
OK, here's mine, Darkwing: I'm also a sensitive person, but I've learnt to be less and less sensitive over the years. I used to be VERY sensitive when I was a kid and I do hold grudges easily, though I've also learnt to tame that beast. Being sensitive, I used to carry around a list of wrongdoings done to me by other people, but then when I grew up, I realized that it was like dragging balls and chains over my ankles and it hurt me in the process, so I've learnt to let go of any grudge I have. If I can't do it on my own, then may God help me. I've always been introverted. If I meet too many strangers too often, it drains me instead of energizing me. I love having a few close friends that REALLY know me well (and whom I REALLY know well) as opposed to having so many acquaintances. Cynicism is my latent enemy which I've managed to conquered so far. It still rears its ugly head every now and then, but it's getting easier to vanquish. YESSSS!!! I used to be a very closed person, but nowadays I've learnt to be more open to people, especially to my close friends and to my spouse. I like having my "me time" every day, so I don't like having a too tight schedule. I thrive on plans and order and routine, so I'm not really a flexible person. It's sometimes hard for me to forgive and forget (depending on the circumstances), but I'd say that I've come a long way in that area, too. I try to be positive in every step of my way 'coz I've learnt that it's the best way to live. I find that contentment comes from within me, so I have to control what I think and I mustn't let negative thoughts linger too often and too long inside me 'coz then they might take roots and they'll trigger cynicism, my latent enemy. I used to be very hard on myself, but right now one of my resolutions is to be kind to myself. So far I've done a pretty good job at it, I think. I've learnt to laugh at my own mistakes and I've learnt to see that mistakes aren't me and that I can always do better next time. So, basically I'm pretty happy with what and who I've become. I know there are still so many things I have to learn, but I'm making progress and that's important.

•
18 Oct 07
Wow... thank you for such a detailed insight into your inner self, ailema4ever. I would say on one point that sensitivity differs in yours and my understanding of it. I don't blame others for my sensitivity. It's something that's a part of me, and I can't change. I tend to get hurt, or upset easily, emotionally. I suppose it's a mix of sensitivity and emotion, but I suffer it quietly... maybe even cry, or take myself off somewhere quiet for a few days to find my inner self again. I also am sensitive towards others, especially those who become very close friends. I feel their joy, pride and hurt for them and like to share in it. I laugh with them, cry with them, and hug them when I know they're hurting. I have a need to do this, and this is my way of being sensitive. I won't blame somebody else for hurting me... I have to look for the reason why they felt the need. In other words, where can I put things straight, and grow spiritually? On the whole, you appear to understand your inner self, and have the ability of pinpointing certain areas which need tuning. If so, you tune them, and put them right, thus enabling your growth, and betterment on your spiritual path. I like your style, my friend. :) Brightest Blessings.

• Finland
19 Oct 07
Hi, Darkwing! Yeah...sensitivity toward others is good so that you can empathize with them better. My problem was that I was sensitive inside and I could blame others for the pains I felt, so I had to change that if I wanted to have a normal relationship with other people 'coz most of the time, they didn't mean to hurt me he he he... And yes, I think I've realized that it's pretty easy for me to pinpoint certain areas in my inner self that needs to be worked on. That's helped me a lot during the years. I like the way you describe yourself and the way you feel for others, too, Darkwing!!! ;-D THANKS for such an interesting discussion! ;-D

•
19 Oct 07
No, of course those people didn't mean to hurt you... it was your sensitive nature that was at fault. Yes, it can be regarded as a weakness, but I think we all have a need of it, so a little adjustment normally does the trick, and I see you succeeded at that. Well done! The discussion was my pleasure... there's no need for thanks, but I've enjoyed discussing this with you in openness and honesty. Stay well, and Brightest Blessings, my friend. :)


• Edinburgh, Scotland
18 Oct 07
Nothing bothers me much and I am easy going with anyone. Life is too short to bare grudges and having said that I can be wary of future happenings from that same person knowing the type of personality that they portray of themselves. I will help anyone that asks for help in anyway that I can and even those that dont have to ask. There has been times when I have seen someone trying to change a puncture on thier vehicle whilst the rain has been lashing down and I have stopped and helped them because having been in that situation myself I know how that feels at the time. I dont say I know it all but I can have a conversation about almost anything in life so I can stop and even talk to strangers in the street if they pass the time of day with me. I am a great listener and can show empathy or apathy when it needs it. I,m a practicle person and can put my hand to most things that are thrown at me. I can be emotional and cry when something touches my heartstrings like watching a good film such as 'It's a Wonderfull life' Everyone has thier own beliefs and I leave them too it. We are all individuals and do things our own way and if someone comes along and shows a better way which proves better then I'm all for it.

•
18 Oct 07
I can't say as you do, that nothing bothers me much, my friend, because I am very sensitive and emotional, and some things just do bother me, but I don't blame it on other people that I'm feeling hurt. I blame it on myself, because there's something there that needs to be sorted before I can move on and grow, spiritually. I hate the not knowing, the leaving of things suspended in mid-air, and I have to put them right in my head, and deep down inside, before I can accept and understand. I don't bear grudges... far from it. I will apologise as quickly as possible if I've hurt somebody; again my sensitivity, but towards others. Once I've apologised, things are forgotten and put behind me, but that doesn't happen too often anyway as my soul aim in life is to help others, not hurt them. Quite often, if I don't understand what life is showing me, I will take a few days out, travel to a spot where I know I can sit in solace, find answers, delve into the deepest corners of my inner self, my soul, my heart, and come up with an answer as to which way I tread next. I have sat alone on very high hilltops gazing over the sea, the people going about their business like little, irrelevant dots way below, cars, buses, boats and planes like clockwork toys; just the sound of the wind in my hair, the gentle ripple of the waves, and the animals and birds within my little bubble... everything else outside. It's times like this which feed my thoughts and my soul, and I come back home a better person for it, refreshed and ready to face the World again. That film, ha ha ha, seems to do the same for everybody. It's one of my favourites, It's a Wonderful Life, and Ghost made me cry too. So... what we need is balance. I know I do because of my star sign, and perhaps after a weepy film like one of those two, I might go see Blazing Saddles, Young Frankenstein, or one of the hilarious Monty Python productions. It gets me back on an even keel. lol. I don't really know what you mean by "a better way which proves better". Why would one have to prove anything... you believe what you believe? There should be no need of proof, my friend. It's all in the powers of the Universe, and as thus, requires no proof, just an open mind and the ability to adapt. Brightest Blessings my dear friend, in missing your company. Take care.. love and hugs. x

• Edinburgh, Scotland
18 Oct 07
When proving a way to do something I was meaning in the way we do things our way such as using a big hammer to knock in a small nail. If you hold the hammer nearer the head then the hammer is more easier to handle that holding it right at the end which telds to make the hammer heavier and thus harder to swing and hit the target. Hope that clarifies my friend.

•
18 Oct 07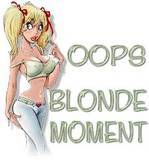 Yes, thank you Deeky... sort of! he he he. I would think that's a case of practice makes perfect. As you said previously, we're not all the same and have different ways of doing things. Circumstances prevail as well; in, for instance the angle at which you have to bang the nail in. Angles are all important in many things in life. Let me give you a for-instance which relates to the nail.:) If you're banging it in an upright wall, there's a degree of difficulty with holding the hammer near the head, as you're likely to bash your finger which is holding the nail, instead. If you're banging a nail into something at a horizontal level, then yes, it's easier to hold the hammer this way, but something at a 45 degree angle is not so easy, and requires some thinking about. I would think my method at least, would be to hold the hammer at least halfway down the handle. Just a thought... my twisted sense of humour and hair colour no doubt!!!:)

• United States
18 Oct 07
Well I have a totally laid back attitude in most things I do, however when it comes to my son, husband and my immediate family then I am "all there". I have a bubbly personality and am very caring especially to those around me that are hurting (even strangers). I do have a mean streak though and have a short temper which doesn't last long at all - 5-10 mins tops I get over it and move on. I like challenges, learning something new and I don't hesitate to try it either. I am more practical and hands on than learning from books/theory. I am not very bright when it comes to facts and figures but I get by. I learn only what I need to and then move on. I like order and pretty much follow a routine but I don't mind the constant interruptions that happen along the way - part of life. I enjoy meeting people and making friends. I try to keep a positive attitude in most things I do and don't let the negative get to me too much LOL There are things that I don't like about me but I'll save that for another day :)

•
18 Oct 07
Thank you Maddysmommy, for a lovely response. You seem to know what you're all about, and I feel that you put in some good and not so good points, to balance up. I'm quite laid back too, but if I feel myself getting angry or worked up about something, I'll walk away, go for a walk in the countryside, then come back and apologise... all behind me and forgotten. I can't stand fighting, because it harms you as much as anybody else, both healthwise and conscience-wise. I would rather take some time out and stay cool, being at one with nature and thinking things out. You soon see how the World goes on peacefull without you in it, and it tends to change your attitude a bit. :) Brightest Blessings my friend. x

• United States
19 Oct 07
Ok, well let's see... I am very unique. Unlike anyone else, with my own personality. It's a pretty strong personality. I am silly, easily amused, emotional, sensitive (but only with those I care about). I have been compared to a turtle (hard on the outside, but mush on the inside). I am definitely more than meets the eye. I'm mysterious, hard-working, ambitious, moderate, responsible, resilient, creative, musically inclined (I LOVE music), spiritual, stuborn, anal, disciplined, determined, (at times judgmental). However, I also like to help others however I can. I love to smile and laugh, to love and be loved. And the list can go on and on. But that's it for now folks :)

•
19 Oct 07
Thank you very much Candiec, for such a wonderfully detailed description of your inner self. I can't argue or agree with you, as I don't really know too much about you, but I'm pleased to see you here, with a much-valued response to my discussion. Brightest Blessings... keep laughing and loving, and walk your path with your head held high! :)

• Australia
19 Oct 07
Thanks so much for sharing this with us, Darkwing. I really enjoyed reading it, and getting an insight into the inner you. I think its a great description, and see so much of it come out in you here. I find it hard to describe myself like this, but will give it a go. I am quite family oriented, i will do anything for them. I love them immensely. I am a very caring person, willing to help. I care about many things. I sometimes take a lot to heart, which i spose is a weakness, cause i let it put me down. I like getting involved in the kids school and sports, with being on committees and help things run. I can be quite emotional, and sometimes my feelings get hurt, but i try not to let people see that, so keep things to myself. I think Im a helpful person and offer it whenever possible. I love talking, be it in person, on the phone or on the net. I can be self-conscious, and worry about how others see me. I have determination to get things done, but sometimes go off the track, mainly to do with family, but thats what comes first. I think i am a strong person, or try to be. thats about it at the moment. best wishes and take care

•
19 Oct 07
Kay... we are so very much alike. You describe your inner self with slightly different words, but they come out the same. For instance, where you say you're very caring, coupled with taking things to heart, I would sum up with the word "sensitive", i.e. feeling sensitive yourself and showing that sensitivity towards others. I take things to heart too, which is, I think a weakness in a way, but I don't blame others for the way I'm feeling... I consider it a fault with me, and I go into a time of solitude in an attempt to work out where the problem lies and then, try to put it right. The one place I differ here, possibly, is I don't worry how people see me. If I'm satisfied with who I am, then what's the point? There will always be some who don't admire you but there will be many more who do, so it's their choice, and nothing for you to worry about... you do your best, and if that's not good enough for them, it's their loss. You are you, are you... you can only be what you want to be, what you feel is your best. Love yourself first, and others will love you, because you'll project that love and confidence to everybody you meet. I also think that when you say you're strong, that is what you like to project... you need to be seen to be strong, as do I, but inside, you can be falling apart. You just don't like to burden others with it. Having said that, I think talking and getting things off your chest is a "must" for your sanity. I was brought up to talk things out with people I trust and that is instilled within me. Sharing... both joys and disappointments, is a good thing. It soothes one's soul. Brightest Blessings my dearest friend. Have a great day! Love and hugs. xx

• India
19 Oct 07
hi ma'am , you are a very "human" human and noble soul, i like u and truly u are one of the gem ,i hv known u for last 7 months now and more i know more i want to see u ,i hv learnt one very good thing from you'brightest blessings' if u remember. as far i'm concerned every yr i realise that i've grown a lil more from last yr .still miles to go before i ..... ,thnx for an excellent discussion ,are u associated with literature ,i mean hv u written any book.brightest blessings.

•
19 Oct 07
Aissha... thank you for your kind words. They will take a place in my Treasured Book of Words that I keep for the special things people say to me. They're good to look back on when losing one's way in life. It's great that you have the ability to look back and compare past times with present, in order to see how much you've grown in spirit. The practice somehow makes it a little easier to understand what makes you grow and how you plan to better yourself in the coming year. In my tradition, this time is a time of reflection on how we have grown during the past year, what seeds that we planted have grown and flourished for harvesting and which have fallen by the wayside. We rid ourselves of the inactive or bad seeds, to prepare the ground for our planting of new "growth" seeds in spring. That's similar to the way you have analysed your spiritual growth, which is good to know. :) Yes, I remember the "Brightest Blessings" lesson, lol. I have started writing a book of short stories... unusual and visual life experiences really. Our friend, Pyewacket, liked a story I told her once, in here, and encouraged me to write it in a book... she said if I didn't, she would! ha ha ha. So, I've got to gathering some of the visions and lessons I've been shown, and drafting them ready to publish. I did publish a book of my poetry and a little piece on making a faery garden, but that doesn't seem to be selling. Maybe I overpriced it or maybe I just share them too much on the web. I don't know, but I'll keep trying until I find an area that's popular. This current one may have a few relevant poems in as well... ones that sum up my thoughts on the stories I write. :) Brightest Blessings my dear friend, in perfect love and perfect trust. x

• United States
18 Oct 07
well i would have to say i'm just a real softy at heart and i do have a heart of gold.i will try my damest to do what ever i can for someone.i'm a real honest genuine person and i always tell people take me for who iam,and not what i look like.but my feelings do get hurt very easily,i can just look at something on t.v about animals or something happy and cry.i am very happy for who i am and i give all my credit to my wonder parents for rasing the person that i am.i do have alot of cofidence in myself and i easily approach people very well,but tend to get nervous sometimes,maybe just because i am afraid of what they will say to me or something like that.i love to give more than receving,but to receive any encouragement or love from family and friends i really take that to heart,words mean alot to me and words tell alot about the person.i'm very outgoing,love to make new friends and live life to the fullest as best as i can.but i am also very determined to achieve all of my goals in life and so far i have done that very well and i will continue to the very end.hugs.pattie

•
18 Oct 07
Pattie... you see yourself similarly to the way I perceived you. You're much like me in a lot of ways... some respondents here seem to think that sensitivity is something which causes anger and causes one to hold grudges. That's not the way I see sensitivity. The way I see it, a sensitive person is easily hurt, upset or damaged, especially emotionally, and is delicately aware of the attitudes and feelings of others. If a friend is hurting, or as you say an animal, or any other living thing... I feel for them, and want to reach out my hand to them. Of course, you know of a recent occurrence when I felt helpless not to be able to do that, as did you. I hate that feeling... not knowing, not being able to be there, for all I want to do is make that person feel better, hug them, do anything it takes. That all still goes on, and I have to stand by and know it, without being able to do a darned thing... that makes me so frustrated... not angry, frustrated, that I'm unable to help, physically. Ok, I can listen, talk... I can give advice, but deep down, I'm still hurting for this person. Another thing that tugs at my sensitivity strings is when somebody gets really close to me, and then slams the door in my face... they won't talk, they won't listen and they cut themselves off. That hurts me so much emotionally and emotional abuse, to me, is worse than physical abuse. It tears me apart. At least, if you're punched or slapped, you can punch or slap back. Not so, if somebody won't talk to you. I think I'm outgoing because my parents were... they were... in fact my Mum still is... well known, well-liked, upstanding people in the community, and they encouraged me to be the same. When I was younger, I was a bit more introvert, but that was brought about by something bad which happened, outside the home. I grew, and found that most people were good, honest and caring people, and so, put the bad happening behind me and hence became more extrovert and sociable, if you like. :) There are times when I get nervous too, but it doesn't happen often. I seem to have conquered all that, and on the whole, I've always been quite laid-back and easy going, but people didn't ought to test my patience just that little too far, for they will find out my other, darker side! lol. That's a fiend I don't like too much, and I keep it locked in the closet. :) Brightest Blessings my dear friend. You can have these tissues now, if you still want 'em! ha ha ha. Take care. xxx

• Malaysia
18 Oct 07
My inner self...I used to be sensitive and quick to anger but not anymore. I learn self-controlled and how to manage anger. I think I am a generous person especially to children and elderly. I like to shower them with gifts and sometimes spoil them by bringing them for outing under my expense. I am especially happy when I see the excitement in them. I am also compassionate and caring type of person. I especially sensitive to those who are sick and need help. I can feel their pain and suffering. I like to care for the sick. But one thing that I recently discovered about myself is that I don't like anybody to try to stop me from doing something that I want. If I want to do something, I must accomplished it. I guess I am persistent and determine at the same time.

•
18 Oct 07
Persistence and determination are far from faults, my friend. They're a part of a positive mental attitude which is something to be admired in a person. Also, your sensitivity and compassion are to be admired. I like to give to the needy and deserving as well as those I love... the trouble is, I'm not so good at taking, but I'm learning to control that. I don't refuse to take gifts any more; I accept them with the grace they're given, especially if the gift is a personal one and given with love, and thought. It seems you've got your spiritual growth and betterment well in hand, as you've adopted anger management to control the areas of your personality that you're not so keen on. It takes quite a bit to recognise and understand our faults and put them right, and I applaud you on that! Brightest Blessings my friend, in perfect love and perfect trust. May the light shine on your path, always. I'm very pleased to know you.