Try to gueess about this Pic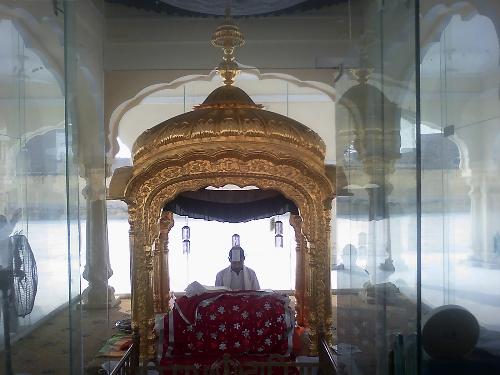 Pakistan
November 2, 2007 1:02am CST
Hi friends i just want to see that if any one from Mylot recognise this pic its all made of gold but its importance is not that its made of gold but its pious for one relegion of the world lets see who recognise it, then i will tell uy detail from where i get it take care
4 responses

• India
10 Dec 07
Hi cupid I was to say it as golden temple but sang already told it but you even gave the answer as Nanka Saheb.

• India
9 Dec 07
thats the golden temple in amritsar (india) made of full of gold.

• India
9 Dec 07
hey great drop in a few snaps please about the same have u visited that place ?


• India
9 Dec 07
I guess this belongs to muslim religion ..!! If I am not wrong then its and inside view of a masjid !!! Well I atleast tried!! :)

• Pakistan
9 Dec 07
oops , ok its not whole temple and other thing i am not there too myself just small relica, presented to this place by indian gov but sure its belong to sikh as its in their temple and that place where it is , quite scared for Sikhs take care

• Pakistan
19 Nov 07
thanks for ur guess my dear but i am afraid its not correct i was hoping to get response from india or from sikhs specially but anyways, u r first one to respond, thanks for that take care