i'm addicted to energy drinks!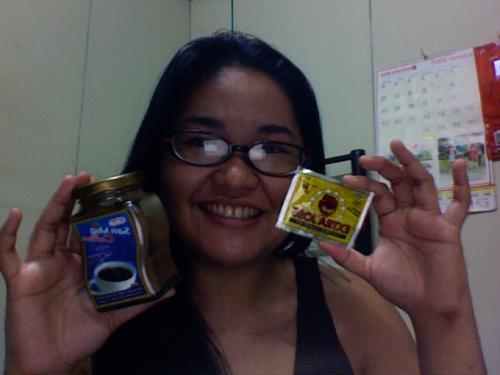 Philippines
November 6, 2007 9:47am CST
I love energy drinks as much as I love coffees and teas! Before I used to steer clear of them. But when I discovered how they would boost my energy, I became a sworn fan! At first I would drink Extra Joss. But because I heard that these actually cause memory, loss, I stopped taking them. So, I decided to go for Bacchus instead. Bacchus is probably the best energy drink around! Keeps me awake through everything! :D loves it! O.O O.O O.O
2 responses

• United States
7 Nov 07
I'll have to look into Bacchus then. My choice of poison is Monster but I've tried MANY brands of energy drink. They are great, plus they do give some good vitamins depending on which one you choose.

• Philippines
8 Nov 07
NEVER go for Extra Joss. A guy blogger reported memory loss with it. I have noticed a bit of memory loss earlier, when I forgot where I placed my money. Turns out, I had already spent it. And I think it was way too much extra joss back then. So since Bacchus has made my sore throat go for two times as of tonight, I'm sticking to it. Besides, I noticed that it lets me go on, and on, and on, and on... :D great luck to you!!!

• Malaysia
6 Nov 07
I only take those energy drinks when I need to take a long distance drive. Other than that, I hardly drink any of those. For my long distance trips, the energy drinks did help in making sure that I have high alertness when driving and on top of that I could drive longer before I need to stop for a break.

• Philippines
7 Nov 07
haha okay.. i, on the other hand, need it every time i have a marathon project to work on.. :D thanks for replying!