Strep throat with scarlet fever?

United States
November 7, 2007 9:27am CST
It that really something children still get? I just talked to my s/o's ex. She said her little girl was diagnosed with this a week or two ago and now our baby is covered head to toe in a rash. She said that's what happened to her little girl also. I'm taking the baby to the doctor later anyway but I just thought I'd get opinions from any of you too. If scarlet fever does still happen, have any of you dealt with it? What does it do to the child? Anything I need to worry about? Actually ANY information would be appreciated. Thanks!
4 responses

• United States
7 Nov 07
Yes, kids still get it but not like they used to. The cases are fewer these days. I hope your daughter is ok and recovers quickly! Good luck, and let us know what the doctor says!

• United States
7 Nov 07
Mine's a boy, her's is the girl LOL I know it's confusing! And there are plenty more half and step siblings in the mix too...I'll feel bad for their chilren trying to figure out who is who! Anyway, thanks, and I will give an update this evening on what we find out. I hope he's alright too, we have more than our fair share of things happening right now!

• United States
8 Nov 07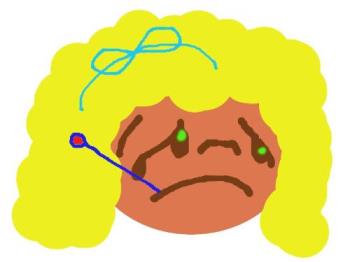 Scarlet fever and strep are still around. * In fact, I still occasionally get strep as an adult. Some are prone to the stuff, and need antibiotics to ditch it. As a child, I got it frequently.

• United States
8 Nov 07
I knew strep throaght was still around, I get it a lot too. It was the Scarlet Fever part that through me for a loop. All I'd ever heard about it was stories from "back in the old days" when whole families would get it and children would go blind from it. I guess it's not like that anymore. I was worried though when I first heard LOL

• United States
17 Nov 07
I think there's antibiotic for scarlet fever, I know there is for strep.

• United States
17 Nov 07
She said her little girl was on an antibiotic but she didn't say if it was for the strep or the scarlet fever...although maybe it doesn't matter and one would cover both things?


• United States
8 Nov 07
There has been once child in my son's Kindergarten class already diagnosed with Scarlet Fever and they sent my son home last week because he had a rash on his face because they didn't know what it was. It ended up just being an allergic reaction. Last year my friend's daughter had it and another friend across the country said her daughter had it too, both right around Christmas time.

• United States
8 Nov 07
Thank you for sharing! I had honestly never heard of a child still getting it until now. It actually sounds fairly common though. At least it isn't the same as it used to be.

• United States
24 Nov 07
From what I understand, scarlet fever happens when strep throat goes untreated. I had a girl in my class once who had it. Sometimes the symptoms of strep can be so mild as to go unnoticed, or sometimes it is resistant to the antibiotics. It is a fever and a rash, leaves a child lethargic and takes a couple of weeks to completely run its course. But there are many other things that have the same symptoms, so it's hard to recognize sometimes.