Heritage Festival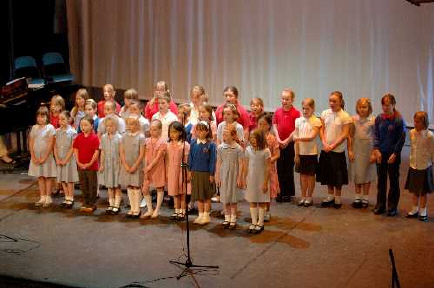 United States
November 7, 2007 1:15pm CST
My son's school has a Heritage Festival performance on Friday and each class will be presenting a song or traditional dance from a different country or culture with his/her grade level. My son has been practicing really hard in learning the words for "America, The Beautiful" and the actions that goes with the song. We sing it every morning, when he gets home from school and at night LOL To be honest I needed to learn the words too so he has been teaching me as well. All the kids get to dress up in their native costumes or wear colors of their national flag. Because my son is Pacific Island (namely Samoan and Cook Island) and Japanese, we decided to dress him up in a "I'e Faitaga - a traditional Samoan mans wrap-around and Samoan shirt. He can't wait to show off his outfit. There will also be a fashion show, displaying the costumes and outfits the kids are wearing and then a tasting session where we can taste the different types of foods prepared by some of the families from these different countries. I am looking forward to seeing all the different types of clothing as well as seeing my son perform for the first time in a music performance. Does your child's school do something similar? What was it like for your child when he/she performed on stage for the first time, in front of more than a few people? Were they stage fright? Were they brave and sang their hearts out? My son can't wait to get up there and sing in front of everyone and I am so happy that he is so brave!!
3 responses

• Turkmenistan
8 Nov 07
Awwwww, isn't that special? You just make sure you bring a big box of tissue for the water works show. Oh, that's my baby up there. Look at him, I am so proud. What do you mean? Naw, that ain't my kid, my kid is over there. Look, no lean your head over this way a little, LOL. My first water work moment was when my oldest niece graduated from the 6th grand. My sister had her dressed up like the show Happy Days. She had a pink ruffled dress, with a white button front sweater, bobby socks, and buckled shoes. They were swaying back and forth and singing Hero by: Mariah Carey. I could not help but cry. It was such a special moment. She is still my baby, even though, she is a mother now.

• United States
8 Nov 07
I know huh? we all are excited about Friday's event. I'll be sure to take lots of pictures and a small pkt of tissues LOL Happy days? I loved that show when I was younger - use to watch it all the time - I loved the Fonz :)

• United States
14 Nov 07
I added the video of maddy and the kingergarten classes singing their song :) check it out haha!

• United States
7 Nov 07
my son is only 3, so we haven't run into anything quite this fun yet!! i am so excited for you guys, it's going to be so much fun to watch your lil brave man up there singing his heart out. i would cry!! everything my son does makes me cry haha! it's so great to be so proud of our kids! please let us know how it went!

• United States
7 Nov 07
Hugs! Will do freckle - I know I am going to have tears in my eyes because of how proud I will be - I never knew kindergarten was this much fun for a parent (even though I can't remember doing fun things like this when I was at that age!)

• United States
7 Nov 07
oh my gosh, you are going to have SO much fun with this!!

• United States
7 Nov 07
I bet he'll have a good time. My son isn't in school yet but I can't wait to be able to go to something like that when he is old enough. I think little kids are so cute when they do the plays, musicals, etc... I think the tasting session is a neat idea too so you can see how different the foods are.

• United States
7 Nov 07
I'm sure he will and I'll be taking lots of pictures and a short video if I can, to send to his grandparents. Thanks for your response sweetgirl!