Apple Fanboyz and Fangurlz Represent!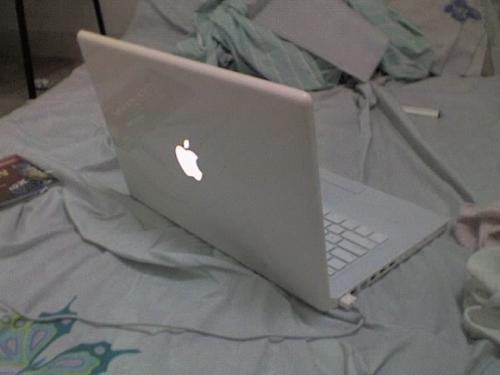 Philippines
November 10, 2007 9:13am CST
Hi, I'm Lorie, and I'm an Apple Fangurl! Haha, spoken like a true addict on a 12-step program! I have Sayuri, and her picture is attached to this post, see below. Sayuri is a 13" MacBook, 2nd-gen, I think, with these specs: Core 2 Duo (1.83 GHz), 512 MB RAM, 60GB Hard Drive, Combo Drive, iSight, OS X Tiger. I was sooo disappointed coz I got her in March; Apple upgraded the MacBooks' specs come May. Wah! from 1.83 GHz, 512MB RAM, 60GB HD, they upped the lowest model, at the same price, to 2.0GHz, 1GB RAM, 80GB! Wah! I was sooo disappointed! But no matter, I love Sayuri, and will keep her, even when her parts already die on her! Now here's the question: _When, Where, How and Why did you fall in love with your Mac/Apple Inc.?_ :) Start the posting, Apple Fanboyz and Fangurlz!
No responses