The Great Horned Owl & the Murder of Crows

United States
November 11, 2007 12:58am CST
A walk in the woods brings out the Nature Spirit in me... it also helps me see them; it brings out the Medieval in me; connects me to my Cherokee ancestors. On my journeys I often come upon scenes that would make a great shot if I only had a camera. So I finally got one. I carry it in my knapsack so that it's always with me. So what if it has a broken view-finder? I just have to trust that the view will find the camera, which it usually does, and I'm awfully glad to have it. But there are 4 or 5 photo ops that I have missed that still haunt me. Three of them were, respectively; a ghost (a medicine man strolling through a mysterious mist along the ridge of the mountain, pouches and bags dangling around him, dog at his heels); 2 elves (Peter reclining on the immense walnut tree felled by lightening or age, his ever-present fiddle beside him, Anemone dancing about; and a beautiful, delicate wood nymph down by the river, full of curiosity, swiftly and deftly pursuing her hearts current desire - the male human dressed all in white, disappearing round a bend in the road up ahead. Yeah, I know, a lot of people are probably rolling their eyes, and certainly no camera would have captured those visions. But even without the 'supernatural phenomenon', the scenic beauty of each would have stood powerfully on its own. The last one I missed is actually two, and is what finally inspired me to get a camera. They were much more substantial, involving a Great Horned Owl & a Murder of Crows. It happened like this: One day as I walked down to the river, I heard the noise of some mightily p!ssed off crows. Now, I love it when I walk into the woods and a sentry-type crow calls out "Intruder Alert!" I love the way a crow further down will pick up the call and send it along, it just makes me smile. I wondered what had them so riled. And just as I finished wondering, I looked up. There, right over my head, on a low-hanging branch that spread across the lane, was the most handsome Great Horned I have ever seen. I fell in love instantly! And, oh boy, did I sweet talk him. Well, he had been trying to have a little snooze, so he was probably already a little ticked, what with the crows screaming obscenities at him overhead, and now, here was some silly human, crooning inanities at him from below. He lazily rolled his head out from under his wing and peered down at me, pinning me to the spot with his amazing, penetrating eyes. I thought my heart would burst with joy! Then, with an irritated twitch of his feathers and an attitude of great disdain, he spread those magnificent wings and took off into the sky, flying a few feet above the river, following its course faithfully... the crows screeching and dive-bombing him without mercy. I would have practically given my life for either of those 2 shots! Oh well, as Stephen Wright says (one of my favorite comedians), "You can't have everything, where would you put it?" Anybody else have some missed photo ops they still regret? Hearing them might even help to alleviate my pain.
6 responses

• United States
11 Nov 07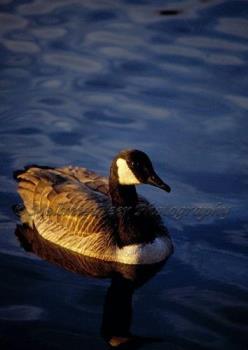 Ah-Ho, Wash-te, Yatahey, Assayo...Ahshemah! Mmm,..kind of mixing words...Ah_ho being the Cheyenne way to say hello, wash-te (sioux) Yatahey (Navajo) and Assayo I do believe is Cherokee--all ways to say hello and Ahshemah is sister in Shawnee I'm part native myself, and I've always been predominantly a scenic/nature photographer as being around anything to suggest nature's beauty fills my soul, and living in an urban type environment, one grabs any means possible to feel connected with the earth...For me, just a few blocks down is another world. My block are tall (and I think ugly, sky stealing) apartment buildings, but a few blocks down are private homes with the most incredible gardens, and it's so peaceful and quiet. On one of my meanderings snaking all around the various blocks there is also incredibly a Buddhist temple as there are many people of Asian background here and Buddhists and there is one section where people leave offerings and burn incense and has such a peaceful tranquility to the area itself. I'm missing a lot of golden opportunities lately to photograph, as I just haven't had the funds to get film..yup, still a film user and can develop my own black and white film and prints. And this being one of my favorite seasons its a royal pain not to be able photograph the fall leaves that are only now showing their beauty, so yup, I'm missing out on a lot of opportunities here :( Since you mentioned birds I guess I can't help show off one photograph of a Canada Goose I took sometime ago at a park that's kind of far away from me but caught the geese while they were making a stop over before migrating, and it was taken in the fall season--birds just happens to be my largest collection of photos..have them in the thousands

• United States
11 Nov 07
Oh man Pyewacket! You were supposed to help alleviate my pain and you have made it worse! Thanks for reminding me of my missed goose photo op!!! Geese actually. I too, even when living in an 'urban jungle' like to seek out nature spots nearby... and I always find them. (The area you described with the temple sounds wonderful!) So one day, very early in the morning (I have to have my daily walk through a wilderness, and I was trying to beat the heat, which is why I was out so early), anyway, as I was walking, I came on a very large, lovely pond. The morning mist had not yet lifted, and suddenly, from out of the mist on the far side of the pond, two honking geese came gliding in for a majestic landing, and then, twitching their wings precisely into place, proceeded to serenely float around, as though they had been there all morning. Actually, I wanted a video of that, not a photo. I dragged my son & his video camera out there with me every morning for a month, and never saw anything like it again. Ever. There is also a funny side to your including this goose photo. When I first started reading your post, I thought you were trying to type the words to a joke my stepfather had once played on me. He drove a Cadillac, and lived in the hills of Sausalito, and that made it even worse. One day, as we drove out of his neighborhood, he had me stick my head out the window and chant what he said was an old 'Native American good luck chant'. It went like this "Oh Wa, Ta Goo, Si Am" It took many repetitions - and he kept encouraging me to chant louder - till I finally heard what I was actually saying. But if I ever incarnated as a bird, it would be a goose. I love them! Any time I hear their honking approach, I have to drop whatever I'm doing and go watch them as they fly overhead. I want to leap up and join them! I'm really happy with this digital camera I have, but then I'm not a 'real' photographer either.

• United States
11 Nov 07
Oh, I'm sorry that I didn't alleviate the pain. Funny about what your step dad said...hehe If you want to hear something else that always struck me funny, but then I have a weird sense of humor. The cheyenne way to say hello is Ah-Ho...well the Spanish word for garlic is Ajo, pronounced as you can guess..ah-ho..so I can't help wondering if a Spanish speaking person comes across a Cheyenne -or any other native person, as Ah-ho has almost gotten to be a universal native greeting for hello must think...the Spanish speaking person must think, what gives with this person saying garlic to me? LOL

• United States
11 Nov 07
Hehehe. Reminds me of I think it was another post here on MyLot, but I could be wrong, about the phrase they use to say goodbye in GA... the girl relating the story thought they kept asking her to stay, but she found out later it was just the way they said goodbye!


• United States
11 Nov 07
Hiya Zig! Um yeah I do, but nothing that compares to this! lol Mostly I miss shots of my hubby and the look that I put on his face when I pull a prank on him. hehe Your story was incredible though, you wrote that very well. You had me interested. And I dont think your crazy one bit! Sorry you missed those shots. Perhaps you will have other opportunities now that you carry it with you. Bay Lay Gray xx

• United States
11 Nov 07
Well, I'm not too pleased to report that it seems to go along the same lines as no one coming to your house on the days that it is clean and sparkling and fresh smelling, they don't come until the one day that you're behind on the household chores. Now that I have my camera, as much as I enjoy being able to go out and get a shot of this and that, I haven't had any to match those since I started carrying it. Except for the time when the Black bear went lumbering across the road in front of my car on the way out of the wilderness... I was driving, by pack was back at camp with my camera in it! But I'm glad to at least have the living breathing memories! Maybe I can draw them one day to illustrate children's stories!

• United States
11 Nov 07
That would definately figure Zig. Its how it goes! I think drawing them up would be even more sentimental to you. I mean a picture from a camera is great, but when you use your own hands to illistrate it, its even better! Bay xx

• United States
11 Nov 07
Oops! Typo correction: "I was driving, but my pack was back at camp."


• Murfreesboro, Tennessee
12 Nov 07
There are quite a few that I regret. Some of the mystical variety, like you have mentioned, though as you said some things might not get caught on film. I took a picture of a faery ring in my yard and got the ring but not the faeries... though I could see them clear as day, and my son (who is 1 1/2 years old) had one kiss him. :) Strangely some of the opportunities I have missed also involve crows... I'm rather obsessed with them, though it's partially for a religious reason. Still I've seen some beautiful corvids I would have loved to capture. Another opportunity was a bald eagle that flew close to us while we were on our way back from taking our son to the doctor in Wisconsin last week. I've never been that close to an eagle before, and I wish there had been some way to take a picture. I need to walk around with my camera in my hand all the time or something. Yesterday morning the view from my window was something I should have captured, but rather than doing so with a camera, I wrote a poem about it. :P

• United States
12 Nov 07
Hehehe. Reminds me of a shot I got one day of this absolutely magical spot. I went back home and got my daughter's camera and snapped it from every angle. When I looked at the shot it was like 'ok, theres a tree stump, there's a bunch of brambles'... Someone once told me that to see nature spirits you have to look out of the corner of your eye. So I would go into the woods moving my eyeballs from side to side to look out of the corner of my eye, until I finally discovered that the approach that worked best for me was a relaxing of the eye muscles actually and more of a directing of my focus to the side. But from the sound of it you don't need my advice! The only relationship I have with crows really, is when I enter the woods. I never think about them at other times. They remind me of something when I hear them calling like that, something mysterious that I can't really pin down. And your eagle story reminds me of the owl that once flew along beside me when I drove into the wilderness, like he wanted to race. (another missed photo op I had forgotten, and like I told Pyewacket... gee thanks a lot!) A poem is a picture! It seems that the area you live in is the one area my kids and I missed out on investigating. How do you like living there? Sounds like a great place!

• Murfreesboro, Tennessee
12 Nov 07
*blushes* I was doing some pretty intense spiritual training when I was four years old, so I never have problems seeing things. Actually, I have more of a problem staying in the physical world than I do connecting to things that are spiritual or mystical. Where I live is interesting. There are a lot of ghosts here, between the copper mining and Lake Superior. The winters are long and harsh, but it's a beautiful place all the same. And there are many, many trees, and a lot of water of course.

• United States
16 Nov 07
I just discovered your comment here! Sorry! I don't know if I would be able to relate much to anyone who had never experienced "some pretty intense spiritual training". In fact, I'm afraid I would find them quite boring!

• United States
13 Dec 07
dear Z...this story is so awesome, about the great horned owl, have you written these stories down for other's to read them, i felt like i was right there experiencing it with you..i hope you let me know if you have done much writing..ps. i saw stephen wright, the comedian and he was awesome...also are the dolls and costumes that you make available for sale..stanzi

• United States
13 Dec 07
Thank you for the wonderful compliment! The only thing I've had published was a column called 'Musings' in a local newspaper. This owl and the crows are characters in a children's story I'm working on. I'm also working on a tandem story with a friend, and have some other story ideas I want to get down, but nothing finished so far. I'm better at telling stories out of my life than making stuff up, so I'm still wrestling around with the made up stuff! Mostly I've made my dolls as gifts, but a woman in the town where I live has invited me to put them in her shops. I haven't sold any yet as they are frightfully high since I put so much time into them. I used to make jewelery for a company in L.A. and my friend and I would work all night listening to Steven Wright and laughing our a$$es off. Go to the library and look through the 'Writer's Market' for publishers of children's stories... that's what I'm gonna do when I get this one finished. Good luck to you!

• United States
14 Dec 07
dear zigzagbuddha...thanks for your response, and i've sent you a PM in your messages...how much $$ would your dolls cost, i have a small collection..could you PM me about that..happy holidays to you z...stanzi

• Canada
16 Nov 07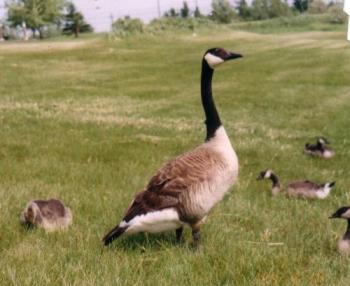 Ah what a lovely story...and one that stirs the spirit of a woman who obviously relates to owls...they are one of my totem power animals as you have probably guessed by my Avatar. Ahh yes, images and photos of the ones that got away. I know that well. We have missed more than a few shots of owls...everything from great grays when we lived out in Kenora, to the snowy whites we often see here. We have also missed our fair share of the horned owls...and eagles...and massively large Ravens up north. The fleeting moments and lasting memories are there forever held in the lens of our minds alright. I read about your regret about not getting one of Canadian Geese. Just to help you make up for it I have included an up close and personal shot WE DID GET!Anyway hope you enjoy it and comments are always appreciated! Cheers, Raia

• United States
16 Nov 07
I am so embarrassed! (Don't worry, it'll pass.) I didn't even realize your avatar was an owl! I just love owls, and if I didn't love geese so much owls would be my favorite bird... and in fact it is probably a tie. I love them both hugely. I'm commenting on your photo here but wondering if I'm supposed to comment elsewhere? How cooperative of him (or her) to pose for the shot! And how fortunate you had a camera at that moment! pyewacket sent a cute one too. Is there a way for me to save the photos to my computer?

• Canada
16 Dec 07
Hi again... Haven't been around much and had some time to catch up a little. don't worry about the oopps around the owl Avatar it happens. I love all birds but yes, owls and geese are two of my favs too. Owls are definitely birds that are spiritual allies and that is why I have them as an avatar and as a mascot for my writing company. In regard to saving the photo I am not sure...however, if you want I could ask David to send you a copy by e-mail. Let me know and we will keep in touch. Best regards to you my friend. Received the update on your kitty and that she is safe and warm with you. Good to know...feisty little being that she is! Raia

• China
11 Nov 07
Hello zigzag budha. So the crows must have eaten up the handsome owl. I am sorry for the owl that was invaded by the herds of crows. You are right that it would be nice if we could always have our camera with us for taking some shots that happen. I love to bring with my camera when I travel to somewhere else for taking photos, but I have never taken anything special that has happened. Thanks for your discussion, dear friend.

• United States
11 Nov 07
Hehehe. No, they didn't eat him up, he gave the impression of totally ignoring them. I think the worst thing for him was having to travel so far just looking for a quiet and undisturbed place to have a nap! You live in a city don't you? Who wants to carry a camera around in a city anyway?! And while there are some photographers who take some pretty vivid shots of cities... the poverty & grim faces, the ugly gray buildings 'stealing the sky' (to paraphrase my friend Pyewacket)... still I wouldn't bother. And having the snaps of your country visits, like the rice field being harvested, is a perfect way to recall more pleasant times!