Make a list of you favorite musics!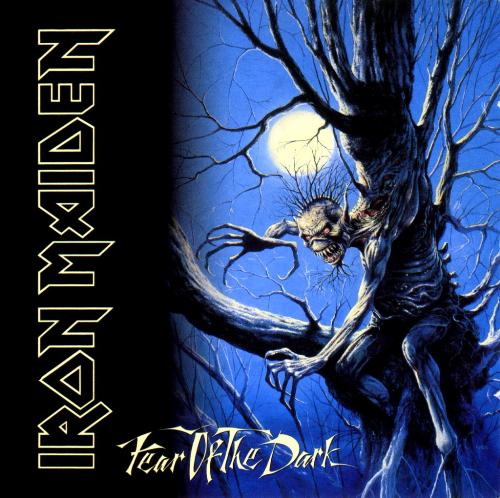 Brazil
7 responses

• United States
18 Nov 07
Um. . .I think he meant your favorite Iron Maiden songs. . .but anyway, here are my top few: Fear of the Dark Aces High The Trooper Hallowed Be Thy Name Run to the Hills Ok, so those are pretty much some of their more popular songs, but hey, they're popular for a reason, ;) Also, they're all on the Best of the Beast compilation, and although I have all their albums now, I still listen to it the most. Hey, ricardark, you never listed your favorites. Which songs do you like?

• Dallas, Texas
8 Jul 16
@Metallideth
Huh, five of my favorites... Though I think my top five off the top of my head are: Fear Of The Dark Aces High Phantom Of The Opera Hallow Be Thy Name Transylvania In that order... Kind've a long story why too...

• Brazil
15 Nov 07
Nightwish Sun 41 Rhapsody XD

• Dallas, Texas
8 Jul 16
Oh my mistake, I saw the Fear Of The Dark album cover and saw many Iron Maiden fans listing their favorite song, that I thought this Iron Maiden specific, buuuuuuuut since that's not the case.... Given my history with music spaning from a Christian household... 1. Disturbed with my favorite song of there's being a tie between Ten Thousand Fists and Indestructible 2. Hinobu Kageyama with some of his work by his band Jam Project, as currently i'm enjoying "Hero" which is the opening team for OnePunch Man 3. Marcus Miller... A black man must have a favorite bassist after all(though that's not required, it's just me. :p)

• Finland
28 Jun 08
I don't like the popular songs so much, partly because I hear them all the time... So a few best songs (not in any order). They may not be all the best ones but some of them. But here they are: - The Journeyman - Die With Your Boots on - Holy Smoke - Bring Your Daughter... to the Slaughter - Afraid to Shoot Strangers - From Here to Eternity - Blood on the World's Hands, listen to the intro and remember I'm a bassist :) - Futureal (especially live) - Murders in the Rue Morgue - Killers - Hallowed Be Thy Name ... ... ...



• Philippines
16 Nov 07
my top 10 1. fukai mori 2. xin wo 3. give my love 4. cant help falling inlove 5. umbrella 6. cry 7. a new day has come 8. keep holding on 9. do you know 10. big girls dont cry