severe drought

United States
November 17, 2007 3:28am CST
The Earth is going through weather extremes including severe drought. In America, the worst of the drought is focused on the South East States. Some states are in real danger of dry taps. Do you think that technology will prevent the dry out of the taps?
2 responses

• Australia
17 Nov 07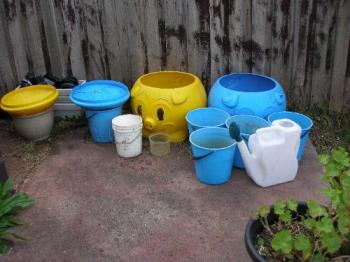 Yes it is getting scary, I have loads of buckets and containers set out in my yard to catch any rain water possible, I think somone is going to have to come up with a solution or else there is not much future I don't think.

• United States
18 Nov 07
Agreed. I think for one thing recycling water for at least agriculture is a good idea. Plants are not the fussiest of drinkers. Lawns are overrated too. As much they are valued, there are native plants that take less water and are equally pretty.

• Australia
18 Nov 07
I agree with you, I just wish they would come with a way that we could flush the toilet with recycled water or something, there is a huge waste of water...

• United States
19 Nov 07
I agree. My landlord has the wasteful variety of toilet in my place too. To minimize the waste, I put a capped glass jar of water in it to displace some water. That cut down on a little over a cup a flush.


• India
18 Nov 07
I think this is a wake up call given by nature and not only south east states but all nations around the world need to reflect over this problem and try to see what they can do for this. Rain water harvesting is one of the best solutions which needs to be promoted all around the world to see that over the years we dont go short on water.

• United States
19 Nov 07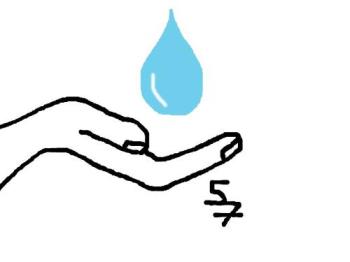 That is a good idea. Homeowners can harvest rainwater. * I can't harvest rainwater, as I don't have outdoor space on my property as I'm an apartment dweller, but I do take measures to save water. My landlord says what I can and cannot do outside my apartment and inside it.