When in-laws cross the line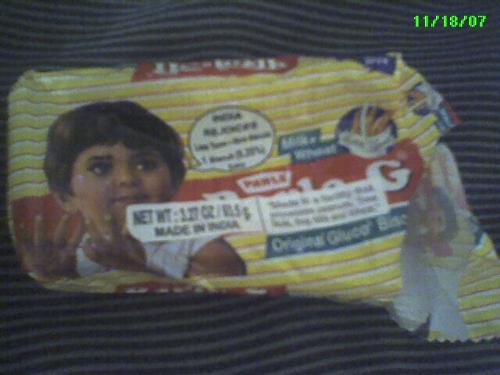 United States
November 18, 2007 11:26am CST
Unsolicited advice is to be expected and I don't really have a problem with that generally because with advice I can take it or leave it. My problem is when someone takes liberties with the baby without even thinking to check with me first. My baby is five months old and has been drinking milk exclusively. I wanted to start feeding her some single-grain cereals but her father insisted that we wait until she is six months old. Last night, his aunt started feeding the baby biscuits. These biscuits have milk, eggs, sugar, wheat and artificial flavorings. I told him I didn't want her eating this and he brushed me off. I was livid. Now, I am upset with myself for not telling the aunt to stop directly. I know now that I'll have to stand up to his family when it comes to the baby and that I do not have his support. How do you react when someone oversteps your boundaries with your child?
7 responses

• United States
25 Nov 07
at first it is hard to be assertative but after awhile you will learn to speak your mind. this is not going to go away..learn to fight your battles withouth going to a all out war..people should respect your role as the mother ..after all you and your husband are the parents and if you don't become a little more assertative the family will continue to ignore your wishes..don't be wishy washy when it comes to the well being of your family..good luck..it just part of life..but if you just stand by and live your life in quiet desperation you will grown a lot of hate and resentment in your life and sooner or later all this anger will come out in a not so pleasant way...i know from experience

• United States
25 Nov 07
It's true, it's better to stand up now and let it out instead of letting the anger build.

• United States
19 Nov 07
I'm not sure why he wouldn't want her to have cereal but is ok with the baby biscuit? The doctor's do say to wait till 6 months for cereals but I have and know several ppl who have started babies out on cereal at 3-4 months...it really depends on the baby. As for the in-laws, you probably should have said something and included the father in it. Something along the lines of "We've decided not to feed our baby foods at this age". I also would jump his butt for the double standards. "COUNT YOUR BLESSINGS" **AT PEACE WITHIN** ~~STAND STRONG IN YOUR BELIEFS~~

• United States
20 Nov 07
He was ok with the biscuit because his aunt fed it to her. If it had been me I'm sure it would be a different story. That is a good idea including him in the statement. Especially since he was so adamant about waiting.

• Philippines
19 Nov 07
Hi restlesslimbs. I know exactly what you mean. We used to live with our in-laws and there are some family members of my husband's, actually not blood related that also live within the same house. And this family member kept feeding my infant then, some things I do not approve of. When I declined and declared that I wasn't in favor, they would do it again, actually to do it on purpose. I wouldn't want to explain any further the kind of person this is, because I know she couldn't get along with others as well. She would feed my infant chocolate cake and when my baby goes back to me she develops this red, splotchy marks on my baby's face because of what she has eaten, and it just annoyed the heck out of me. She was just an infant for crying out loud and at this stage she shouldn't be fed food that contain things that could develop as allergies. Gosh, there were even some more things these people did. But I wouldn't elaborate on it, for it's been past already. I solved my problem by moving out of my in laws and got ourselves our own home!

• United States
19 Nov 07
I am sorry you had to deal with that. Fortunately my baby didn't have any severe reaction but I was worried about allergies also. I think the family member you are talking about was very disrespectful and reckless. I would have had to move out too because at some point it looks like someone could've gotten hurt.

• United States
19 Nov 07
I am a very mild and laid back person but when it comes to my children...i do have another side. In the case of the biscuits, I would have reacted very strongly. Your baby is only 5 months old!! It is absurd for anyone to just feed her anything at all without consulting you first as to what she can and can't have yet! I am a mom of 4 and I would have grandchildren. I would never even have felt comfortable to introduce a new food to my own grandchild at that age without first consulting his mom(my daughter) as to what he is able to have. It was really your husband's place t o stand up to his aunt but since he didn't, if i were you, I would say something to her in a polite way before the next time arises.

• United States
19 Nov 07
Thank you for understanding. My mother said the same thing and that is exactly how I feel. I think the problem is that no one really respects that I am her mother. I think they all would be happier if I just dropped the baby off to visit.

• Philippines
19 Nov 07
In-laws will be in-laws and most of the time,they will give unsolicited advice that will blow your mind and make your relationship with your husband incomfortable especially when it comes to kids or children. When i gave birth, my mom in law advised me not to pick up my baby when she cries, and it was the worst advise. My daughter kept on crying the whole night and her advise kept reminding me not to picked up the baby. And finally i decided to dump her advise and pick up and cooed my baby to sleep. Afeterwhich I've decided whatever she says, I'll say yes infront of her but ignored her advise if it doesnt help. So far I'm happy what my daughter turned up to but sometimes I still get pissed off by her comments, but I just ignored it and let it pass by just to avoid any conflicts with my husband. Now she's telling me my daughter is thin and should eat more. Its a daily battle with my daughter just to have her eat, and wouldnt buldge just so people want a fat kid, I'm happy with the way she is, she's not that skinny and she's healthy though she doesnt eat alot. If you can handle it,keep it to yourself and if the in-laws really stepped on something that's an issue, talk to someone else for some advise before discussing it with your husband. He may defend his side of the family and may cause a big conflict on your part.

• United States
19 Nov 07
I do that too. To the minor things I just say yes and do what I want to anyway. It doesn't really help to talk about it because no one seems to think I know anything about what is best for my baby. I know her better than anyone because I am her primary caregiver. That doesn't mean I ignore all advice but I do ignore that which I know to be false. I know that my boyfriend will always take his family's side. So if there is a disagreement I will be the bad person. I will just accept it.

• Australia
19 Nov 07
I am not sure what you mean by drinking milk exclusively - if it's cows milk then we're already in trouble - :) Basically my Mum did the same & i just asked her not to do it, i said that i would raise my daughter the way i wanted to & would appreciate it if others would respect my way of doing things & not go against my wishes - she understood & things worked out pretty well. A lot of people start infants on cereals in their bottle before 6 months (i believe you can start at 4 months) because when 6 months rolls around, your child should be starting solids real - mushy stuff, porridge, veggies etc - anything pureed! I would have a look for a baby porridge & put it in your child's bottle to thicken the milk & that will help her to get used to a different texture. All parents are different but yeah, so many people told me (i read it as well) that infants can be started on solids no earlier than 4 months but no later than 6 - so compromise with your hubby & try cereal (just a spoon or 2) in her bottle before you try feeding her from a spoon! Good luck but you guys need to compromise with each other - you cant let 1 parent have more of a say with the baby than the other.

• United States
18 Nov 07
I would have just removed the child from his vicinity. If he can't respect your wishes or your home, the baby doesn't need to be near him during feeding time. When it comes to your baby and how you want to handle it in your home, don't back down! If it's going to cause a rift, then it's goign to cause a rift. They will get over it or they just won't come over.

• United States
19 Nov 07
It wasn't at my house. All the family came over to my boyfriend's mothers place to see the baby. I am a little intimidated by the family which is why I didn't do anything. I know now that I just have to be a little tougher when I'm around them.