Cinema or DVD?

November 25, 2007 12:05pm CST
Do you prefer to go to the cinema to watch a film or watch a DVD at home? I think cinema gives you the best way of seeing all the effcets of the film especially when you are wtching it for the first time but I also like the watch DVDs at home. Do you have a preference?
6 responses

• Greece
3 Dec 07
I prefer watching DVD at home.You can cuddle with the one you love, have whatever food you want, or drink, pause whenever you need to pause, and if the movie is boring you can sleep without getting comments :) Its less expensive,especially if you can call friends its sure you are in for a good time.Its easier to comment on the movie too, without getting furious at people who look angry at you.

• Philippines
2 Dec 07
I like to watch movies in dvd at home. Cheaper and cozier. And you can lie down if you want. No ones bother you as well and you can watch anytime you want. Its fun to watch movies with family too. Sometimes watch with my cousins. It's a form of bonding we have here. We sometimes set time when to watch a movie so everyone can see it. Then we sometimes have our snacks or popcorns with us. Sometimes we will discuss the movie after we watch it.

• Canada
25 Nov 07
I have to agree that I perfer to see movies in the theater too. It just makes them even better with the huge screen and the really loud surround sound. I do like to watch movies at home on DVD too but if I had my choice I would go to the movie theater and have a good bucket of popcorn with my movie.

• China
27 Nov 07
what i think is to see movies in the theater and watch film at home the effect is different ,if it is dracula film , i perfer to see in the theater , i don;t watch that kind of film at home

•
25 Nov 07
I used to prefer watching films in the cinema but I now object to paying the excessive prices that are charged. In Dorset the price for a single ticket is about £6 plus £4 for a drink and some sweets, so for two people you are looking at £16+. In London this is even worse where a single ticket in Leicester Square cost £14. You can therefore buy a new DVD for less than a trip for two to the cinema, and as mentioned in one of the other posts A DVD you can watch over and over again, and pause.

• United States
25 Nov 07
Depends on the movie. I like to see a good action film or a film with lots of special effects in the movie theater. Where I can really appreciate the special effects. But a drama looks just as good on the TV to me so those kinds of films without lots of special effects I just wait for them to come out on DVD. Sometimes there is a movie that I am really excited about seeing and I can't wait for it to come out of DVD and I see those in the Movie Theater as well.

• United States
25 Nov 07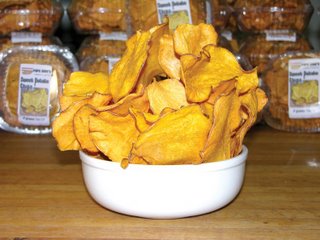 I would rather be at home. I can snack, go to the bathroom and pause the movie so I don't miss anything. And I hate when I am at the theater and someone just wont shut-up with the talking.I miss half of what the actors are saying. Anyway for the price of a movie I can rent more than 1 DVD.