Are you afraid of losing face in front of others?

China
November 25, 2007 9:50pm CST
Hi!All Nobody is perfect. So making mistakes is natural. Especially when learning lanuages, making mistakes is not avoidalble. If you are afraid of making mistakes, you won't learn it well. And if you are afraid of losing face in front of others, you won't improve yourself fast.
6 responses

• Malaysia
26 Nov 07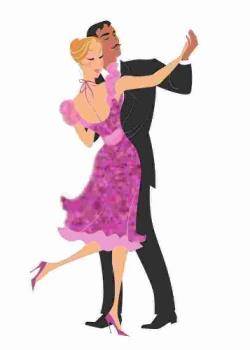 hello taskata,I am!I'm always conscious about moving my body.Now that I know I really need to learn to dance,I'm not afraid anymore.

• India
26 Nov 07
hi taskata, Very well said, its an awesome thought and the way you have portrayed is very good.I feel one should be down to earth to learn any thing and evrything and its we humans who definately are prone to making mistakes but still you will find people who knows to act oversmart and they always feel that they are the perfectionist and thiers no room for improvement in them which is wron even if some one is well aware and has good knowledge about things still one can listen to what other is saying as we are humans and we all donot think in the same direction we also keep our individual opinions and views which we have a right to express.

• China
26 Nov 07
I never afraid of losing face before strangers,because they don't know me. But I'm really afraid of losing face before friends. I don't like to speak in public. Everytime I do this, I will become very nervous. But now I'm trying hard to change this.

• United States
26 Nov 07
I agree with you very much. I am affraid to go to college because Of math class. I was good in math while in school. Now I can't understand what the heck it is. They have all this x=yx9 mess. I would be very embaressed to get called on and be shamed. So yes I have to say your right.

• Malaysia
27 Nov 07
Hello taskata. I am not afraid of losing face in front of others. This is the first step for me to start my life as a human. Being a human we must take the challenge in doing mistake because with doing a mistake, it can make us acting more mature in the future life. But, learn from our past mistake. Think the reason why its happen and try to avoid it after this. It is possible if someone tell you that he or she never doing a mistake. If you found this people, I think better you get you speed because they are not human I thought. Do you think you are human? If the answer is yes, do the mistake as much as possible.lol! HAPPY LUCKY. **prettyhanan**

• India
26 Nov 07
Nope, I am always open and will frankly admit my mistake to others. I think by making mistake I am getting an opportunity to learn and never repeat it again in my life.