mental telepathy among lovers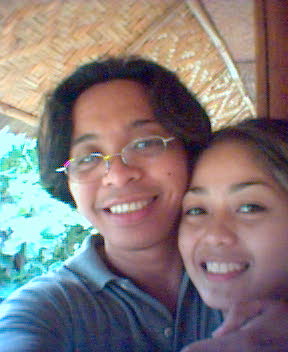 Philippines
November 30, 2007 9:39am CST
do you believe that lovers have this kind of connection telepathically? As for me, I am amuse how my partner and i have the same feelings and hunches in situations. Even if we are apart, when we talk about the day, there are feelings that are the same even if we are not together. In terms of preferences, our preferences simply match. how about you? do you these kind of experiences?
6 responses

• Philippines
30 Mar 08
That is wonderful for both of you.. i guess you are really meant for each other, thus the connection even if you are far from each other. i sometimes think this is really possible. Like when i would think of my loved one.. and if he is far away... just a few seconds or minutes, i would be surprised to receive an sms from that person... asking how i am doing... it is wonderful isnt it?


•
4 Feb 08
very much it is a fact and scientifically proven that the closer you are to someone you both pick up on each others thoughts-wether together or apart-telepathy is a form of thought transference so this happens a lot amongst lovers and has happened to me when i was married, and now the partner i'm with and we dont live together but even so we stil have that connection and seem to either call each other when we are both thinking of each other,and when we are together we seem to ask each other what the other is thinking or finish each others sentences--so yes telepathy does happen with lovers-from littleowl

• Netherlands
1 Dec 07
That is so nice to hear that you connect so good with your partner. But I don't think it is telepathy I believe that you and your partner are sort of on the same wavelenght and share the same energy. That is whay you can also have the same feeling with a friend. My friend and I always happen to say the same thing at the same time.

• Philippines
10 Feb 12
Yeah , only very lately that I experienced this , am in my early 50's and so with my boss. There are thoughts that's kept only inside me and minutes later I was so surprised .. . he called me and respond to that thought. Also one moring , in my thought, I wish he would bring me breakfast and true enough when he came he brought me some. And one time he was in a far away place and don't have any idea as to when he should be back. Then one day when I woke up I can really feel he's back and minutes later he called that he's back. What does this mean? We are not lovers, but I do like him so much.

• Philippines
10 May 11
yes, i had the same experience as the one you are describing...my partner and i were always apart...when he tells me a story bout something that happen to him...i see it in my mind as if i was there...one instance was when i was telling him that i am currently reading a book...i was describing the book...then he smile and suddenly show me the book, thru the webcam, that i was currently reading...i was really shocked...he never told me before about the book...i dont know who lead me to it...i just became interested on the book...bought it...eager to show him and suddenly...he already had the book even before i know it...sometimes i feel scared about this feelings...as if he is always with me...i can feel that my subconcious mind is always chatting with him...we had a long distance relationship...and its been 8 years now...its been 8 years but as if we were never far apart.