Laptop Skin Modification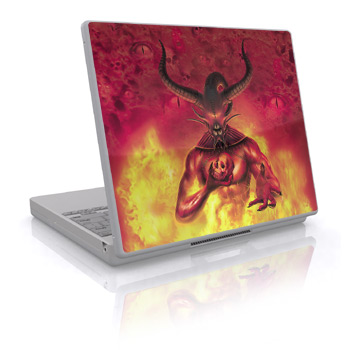 United States
December 12, 2007 6:47pm CST
I have answered a discussion today about weather I would like a black or white laptop. In response to this I asked my brother about his modification that he made to his and he told me that he got it from a website so I thought that I would mention these on mylot Has anyone ever seen these laptop skins that are available online these skins look beautiful and add a touch of class to your laptop so I wanted to let everyone take a look at something my brother found as it is no longer a question of black, white or grey as there are skins available. Not only do they have laptop skins but they have skins for all of your needs and they are very beautiful!http://shrinkurl.us/skins Have a great day!!
2 responses

• Canada
17 Dec 07
I've seen some of those. They look good and each person can choose what reflects them more, or what they like more. For me, however, a lapttop is a laptop. I don't necessarily buy it for how good it looks but for what I can do with it. I guess it's like with people... the skin.... sure can make things pretty, but doesn't tell me much about what's inside and that's what I'm looking for:)

• United States
16 Dec 07
Yes I know about them and they are pretty slick in my opinion. The funny thing is though I've yet to try another skin or even decals on my current laptop. I guess its one of those things that just slips through daily thinking.