Star Ratings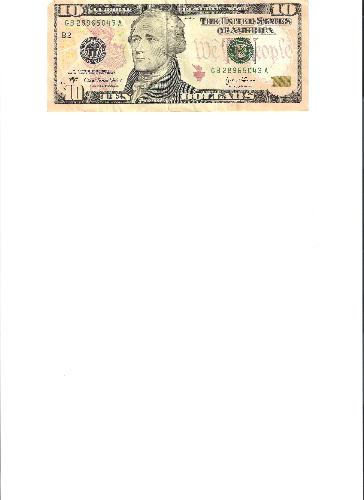 United States
December 26, 2007 4:25am CST
I used to spend a lot of time here on MyLot when I started about a year ago and I noticed that in that time I've received several different star ratings. Mostly 8,9's and 10's. Since i've been gine for a while I kind of forgot how that works and what numbers are good and the best ratings. Right now my rating is a blue star #10. What i wanted to know is how they go about giving us those stars, what they mean. What is the best you can get and how do you go about getting a good rating? I thgought for some reason the more you replied to comments people made to you discussion the better your star rating was. Could someone explain this to me and how it all works. Also, by having a good rating does it get you higher pay? One more thing, when you add images to responses or discussions you start does that raise your pay? I love being at this site because of the friends I've made here and that's the most important part of this site for me, but I just want to understand how the rest of this works and can be better informed. Thanks all.
7 responses

• United States
26 Dec 07
Hi, you might be able to find your answers from FAQs but I will try to answer them as best as I can. If I am not wrong, the ratings is a result of how other mylotters rate your posting (with the + and -). I guess no one really knows if the higher ratings will result in high pay out but it does feel good to see yourself having a higher rating. :-) Not sure if the images added will raise the earnings. You might wish to try and shed light on us. Good luck!

• United States
28 Dec 07
I also support Mooch's suggestion. It prevents unnecessarily bias and unfairness in ratings as well.



• United States
28 Dec 07
There are some pretty useful discussion above. You might like to take a look. Cheers!

•
26 Dec 07
I do experience negative ratings because I am a Christian a lot of people don't like that so they will rate me negative. I try not to respond to too heated arguments because it just isn't worth it. Sometimes it is just games that people play to prove who is popular. The star rating doesn't show how good a member you are it is a very unfair system and I think that mylot should change the system so that it is fairer.

• United States
27 Dec 07
I don't think it's right that people rate you negativley because of your religion. I didn't ask because of the popularity thing, Iit was just a question I was curious about. Just go right ahead and speak your mind and be honest about what you think. If others don't like it that's their problem. Thanks for the comments.

• Philippines
17 Jan 08
I hope 1 day I could get my own star. Though I'm still kinda confuse on how exactly I can get it. hehe. Can you give me any idea guys where can i see my ratings? Will this star affect your earnings? Does it mean that if you have a high star number you get paid most on your posts? Please enlighten me on this as i would appreciate it. Thanks guys.

• India
14 Jan 08
I think you have here satted a lot of questions. I guess the star rating incraeses as your reputation increases in mylot. It increases when you get +ve ratings from other mylotters.I have seen ups and down in my case. I do not think that you earn more if you have a higher rating.

• Philippines
28 Dec 07
wow, i am just new here in mylot. and i just read about this ratings stuff. haha. maybe it's time for me to read some more and hang out here more often. :)

• Singapore
26 Dec 07
I think it has to do with the + and - sign below every message that you post. I think the more positive you get, the higher your rating becomes? I'm not very sure how it works either.. neither do I know how the earnings really work.