Do you have a job that you love?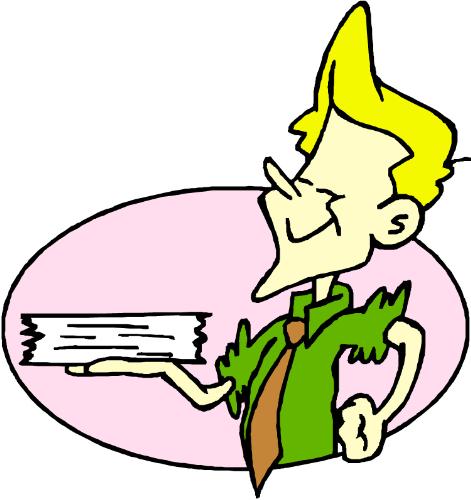 United States
December 30, 2007 4:55pm CST
My husband and I were talking to our boys about possible career directions that they might be interested in. We veered off into a little debate about whether there are people out there that honestly can say that they love their jobs. My husband doesn't think there is, I do. If you are passionate about YOUR job and truly enjoy it, please share the job that you have and the things that you like best about it. If you can share a little about how you entered this field that would also be helpful as well.
7 responses

• Canada
3 Jan 08
funny, i was thinking about this yesterday while watching the history channel. there was a show and they needed expert advice from an architect that specializes in historical buildings...i imagine that would be an interesting job. as for me, i do like my job, the people i work for and work with, but i cannot say i love my job. however in saying that, i am working on a hobby that i hope will be a job one day, and i do love that! also, i am sure that even if you love your job, there are days that dont go well

• United States
4 Jan 08
I guess you're right. No matter how you love your job, you will have your down days. Pursuing a hobby and making it a career or business is a great idea. I hope you can make it work. My son loves photography and he's always asking me if I think he could make a career out of it. I think it would be harder to make a living at it than a lot of other options, but I think he would really love it. We'll see what the future unfolds. Thanks for your comments.

• Philippines
3 Jan 08
i am a mechanical engineer by profession, i think the best way to let the child enjoy the rest of his life is to give him freedom to choose his career. i personally pick what i want in life and kinda enjoy it for now. its true salary is a very big factor but it is also true that people will never be satisfied no matter what the salary is. maybe they will like it in the first few months but later they will find their salary low and their work boring, so still it depends on them.

• China
4 Jan 08
actually i donot agree with you, a child enjoys something mostly because his curisosity, lacks of rational consideraton. when he fully understands it finally, things might be quite different. you said" people will never satisfied no matter what the salary is ", but i want to say, the salary should at least qulifies you to survive, isn't ?

• China
2 Jan 08
as a programmer, i loved my job before and an wondering now what other careers can i join into to increase my income :) when i was a youth i love computer so much and it seems nothing could stop me from turnning over it, finally, i became a computer programmer owning few enthusiasm. sometimes i was curious about the reason made me crazy over it and why passions fade out gradually? maybe the answer turns out this days. crazy cause when you worked with computer, it highly speeded up the whole ,and when you joined a bussiness system ananlysis process as a soft engineer, it enlarged your vision and filled up your ignorance on related field. which really spirited me up a lot !:) as time passed , transitting from a student to a social employee i'm feeling continous life pressure upon my heart, you need to pay for everything and hold responsibility to take care of your parents (of course, i'm willing to), even preparing to buy a house, and so on ... which make me aware i could not drop out those things and just pursue my career, would'nt it be selfish, heh?

• United States
2 Jan 08
It's a shame that income has to be such a big factor. You have to toggle back and forth between what you enjoy as a career and what pays enough. I hate that it has to be that way. I commend you for trying to balance your life between family, personal life and career. We all have to guard against being workaholics or making money too much of a priority. Thanks for sharing.

• Singapore
31 Dec 07
I would say.. i love my job if my boss don't disturb me that much.. i enjoy working without being disturb.. i prefer to work with computer rather than working with people.. and my job requirement doesn't need me to face that much people and to answer all the phone calls..

• United States
31 Dec 07
What is your job title. My oldest son also enjoys working independently and would rather work on the computer than with people. I'm just curious what your job is? Maybe it will be something he can look into.


• United States
31 Dec 07
Thanks for sharing. Did you know that you wanted to be a social worker as a youth or later in life.


• United States
5 Jan 08
I had several jobs I really liked. I was working at United airlines for 3 years doing all sorts of jobs. I liked that I could travel for next to nothing and I was able to change trades within United as many times as I wanted. My current job: I am the first link in the HR department for Aimco. I talk to people who are looking for a job and I decide whether they get an interview or not. I don't like turning people down, but I love it when I send someone in and they get hired. They call me and talk about their first day and how much they are making compared to what they used to make. Very Satisfying.