What is happiness?

Philippines
December 31, 2007 9:10am CST
For you to be happy, you must know what being happy means. For you, what does being happy mean? Do you get a mixture of emotions in your head? Do you do something you don't expect to do? Describe what happiness is to you.
3 responses

• United States
13 Jan 08
Happiness for me comes in moments. I call it finding joy in small corners. I'm happy when I've been supportive of a friend in need and it's made a positive difference. I'm happy when I've crocheted something beautiful. I'm happy when I go to the Dolalr Tree and buy yarn for $1 that sells for $5.99 at Jo-Ann's. I'm happy singing songs in church, especially the old standards. I'm happy when I play on pogo.com and win lots of tokens. I'm happy when my cat and I spend quality time together. I'm happy when I stay out of my head. I'm happy to have had this opportunity to type about some of the things I'm happy about. There are other things about which I'm happy. The above are just a few things off the top of my head. I'm going to not include things I'm not happy about in this post.

• United States
3 Jan 08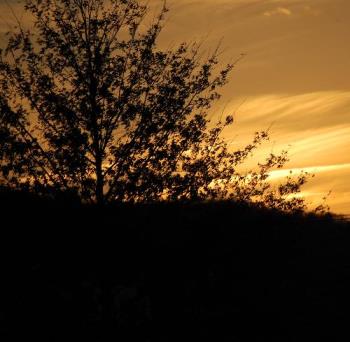 Happiness to me is having an incredible man in my life, that is caring, giving, and funny. It's have two beautiful daughters, and his daughter, and on crazy dog. It's being able to work my dream job. It's having a family that is supportive and caring, even though we live miles apart. It's little things like watching my squirrels come up on the back porch for peanuts, and waking up to a snow covered yard, and taking in the scenery that surrounds us.

• China
31 Dec 07
Happiness is what we think it..if u think u are happy u are happy ,if u think u are not then u are not happy ,what I really mean is that "it doesn't matter we are happy or not ,what really count is our attitude towards happiness" Wish u happy......... Molly